The weight lifting fad isn't just taking college campuses by storm, but also basketball training and is one of the reasons for an inferior product.
All you have to do is look at players from the past 10-15 years compared to pre 00s and it's obvious they are "buffer".
However this isn't always a good thing.
I sit here with good reason in saying that
the weight lifting fad is the number one reason for why injuries are so common in todays league compared to the past.
The most guilty are the 7 footers. Haing a 7 foot frame alone puts tremendous stress on ones joints. But then to top it all off have pounds and pounds of uneeded muscle?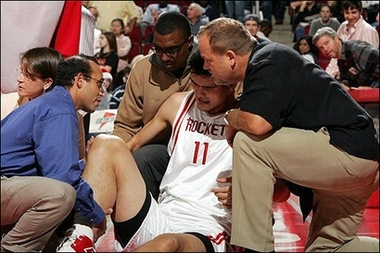 We will use Yao Ming as an example. However he is just one of the many recent bigmen whose larger than necessary frames have resulted in a career ending. (Oden, Bynum to name another few). These guys have legit 7+ foot frames and were heavy as shit. Its not a matter of when the sports injury will occur, but when.
Yao Ming came into the league pretty damn skinny and weak. Conveniently enough he also played every single game. Soon he became one of the strongest guys in the league. His legs were massive, and he was just a beast.....The problem is as soon as he did he couldn't stay on the court.
Even Shaq became injury prone as shit. I see it as pure luck that he was able to have 3 years in a row that were relatively injury free(00-02) however that didn't last long.
Now we look here at a guy like Kareem Abdul Jabbar. He was an absolute stick for nearly his entire career. But he had LONGEVITY. And he won because of that. Before the 90s or so this was the typical physique for an NBA player....and despite sports science not being "as advanced" as now, the injuries were FAR fewer. "Having big muscle" as a necessity is one of the biggest crocks of shit to ever come out. This isn't bodybuilding. Whenever you see a prospect in the draft you will see unathletic message board posters write "he is too skinny, he needs to bulk up" where as that is one of the least important qualities there is.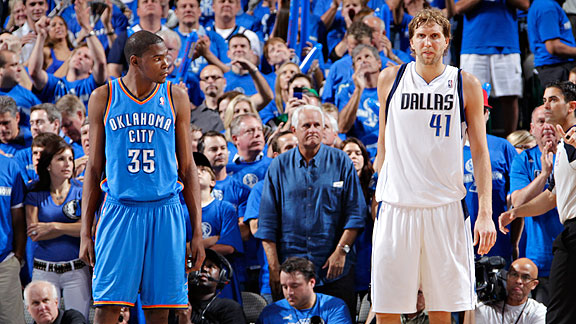 Now here are 3 bigmen who have had incredible longevity. Tim Duncan in particular is someone to note. Tim Duncan when losing a bunch of weight and looking really skinny pretty much revolutionied his career a few years ago. He was on a steady downhill in the late 00s, but when he lost the weight he actually
improved
as a player. Practically unheard of for a guy in his 30s.
I hope you all learned something. "Muscles" is incredibly overrated.