| | |
| --- | --- |
| LALakerFan4Life | 09-25-2006 11:04 PM |
---
Snoop Dogg Set To Drop Album; Dr Dre Featuring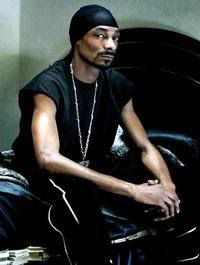 Dynamic duo Snoop Dogg and Dr. Dre have reunited for several tracks on the Long Beach rapperís upcoming album, The Blue Carpet Treatment, due Nov. 21 via Doggystyle/Geffen.
According to Billboard, one of the songs will be the setís first single, "Imagine". The lyrics discuss hypothetical situations, such as life without hip hop. ("Imagine Russell [Simmons] still struggling/no Def Jam," Dre raps) and if Tupac Shakur never died.
Dre and Snoop last collaborated in 2001.Other talent on Blue Carpet includes Nate Dogg, Ne-Yo, R. Kelly, Stevie Wonder, the Game and Ice Cube.
http://www.streethop.com/forum/article168879.html
| | |
| --- | --- |
| Dick Biggly | 09-25-2006 11:42 PM |
---
Snoop dogg has fallen off so hard since Doggystyle, its not even funny. His lyrical skills are pathetic now too. Especially on a song like "Hollywood Divorce" where he's in there with some of the best in the industry (BigBoi, Andre3000, LilWayne) and then he comes out and busts out his elementary ass lyrics. And it sucks for me to say that too, cause Doggystyle and Chronic are probably my 2 alltime favorite rap albums.
All times are GMT -4. The time now is

01:47 PM

.
Powered by vBulletin Version 3.5.4
Copyright ©2000 - 2017, Jelsoft Enterprises Ltd. Terms of Use/Service | Privacy Policy