| | |
| --- | --- |
| insidehoops | 02-03-2013 02:40 PM |
---
Coolio does Lakers at Detroit Pistons halftime show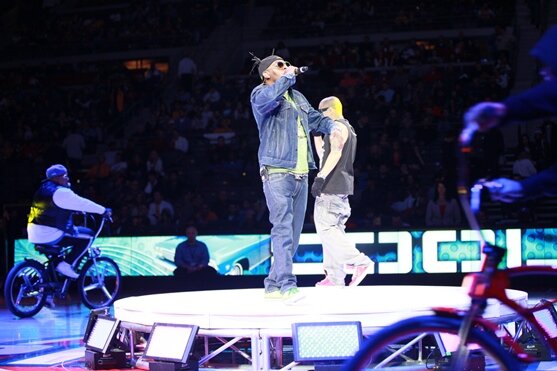 | | |
| --- | --- |
| DetroitPistonFan | 02-03-2013 02:57 PM |
---
Re: Coolio does Lakers at Detroit Pistons halftime show

Why did they let a California rapper come to Detroit to perform at half time at a Laker/ Piston game?
---
Re: Coolio does Lakers at Detroit Pistons halftime show

Detroit is trying anything to get butts in the seats of those games. I don't understand why Detroit fans have to be like this. We have one of the most exciting young teams in the league. I don't understand why people don't want to see them grow. They just aren't smart enough to realize we are on the verge of being an extremely competitive team again. Drummond & Monroe are going to haunt teams for years. We have a ton of cap space and will land another very good player.
All times are GMT -4. The time now is

04:51 AM

.
Powered by vBulletin Version 3.5.4
Copyright ©2000 - 2018, Jelsoft Enterprises Ltd. Terms of Use/Service | Privacy Policy