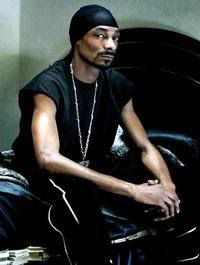 Dynamic duo Snoop Dogg and Dr. Dre have reunited for several tracks on the Long Beach rapperís upcoming album, The Blue Carpet Treatment, due Nov. 21 via Doggystyle/Geffen.
According to Billboard, one of the songs will be the setís first single, "Imagine". The lyrics discuss hypothetical situations, such as life without hip hop. ("Imagine Russell [Simmons] still struggling/no Def Jam," Dre raps) and if Tupac Shakur never died.
Dre and Snoop last collaborated in 2001.Other talent on Blue Carpet includes Nate Dogg, Ne-Yo, R. Kelly, Stevie Wonder, the Game and Ice Cube.
http://www.streethop.com/forum/article168879.html