Quote:
Originally Posted by LoneyROY7
inb4 9erempeiree/Nick Young/AlphaWolf post pictures of Kobe's fingers.
I'm actually curious to see how they look under the wraps.
I don't know that they look as bad as MJ's right index finger, since Kobe's injuries have been spread out onto different fingers; they're probably not abused to the point of disfigurement.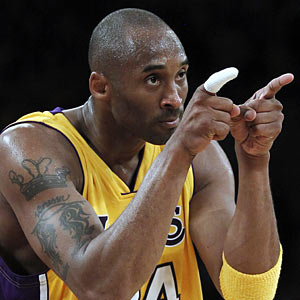 Then again, that right index finger always seemed to be heavily wrapped.