I have decided to switch up the mojo a bit and add a Prigioni t-shit to the JR Smith, Patrick Ewing rotation (all blue) . My wife bought a white Wallace T-shirt (she is a huge 2004 Pistons fan, she is waiting on the Knicks to acquire Tayshun or Rip so she can have a full set of Knicks 2004 Pistons shirts).
My son has the basic blue Melo T but my daughter has gone with a pink Melo shirt this year replacing the Boom Dizzle shirt from last year (see below). Since he's become the Knick's mascot that shirt is still ok. My daughter is a huge Melo fan.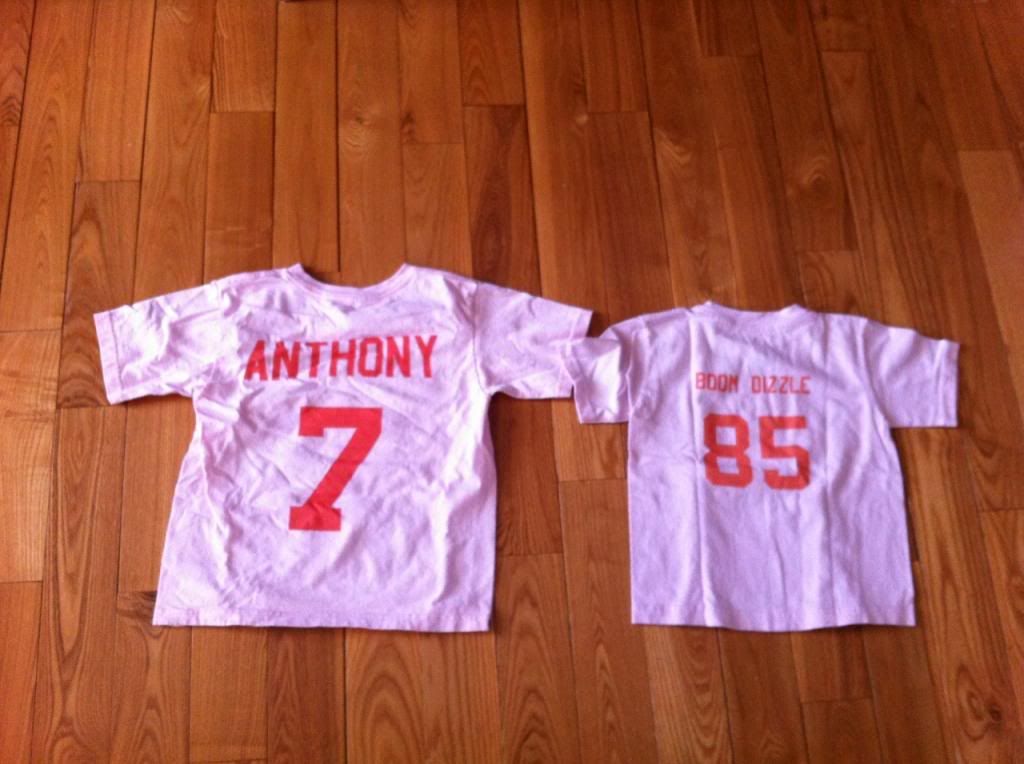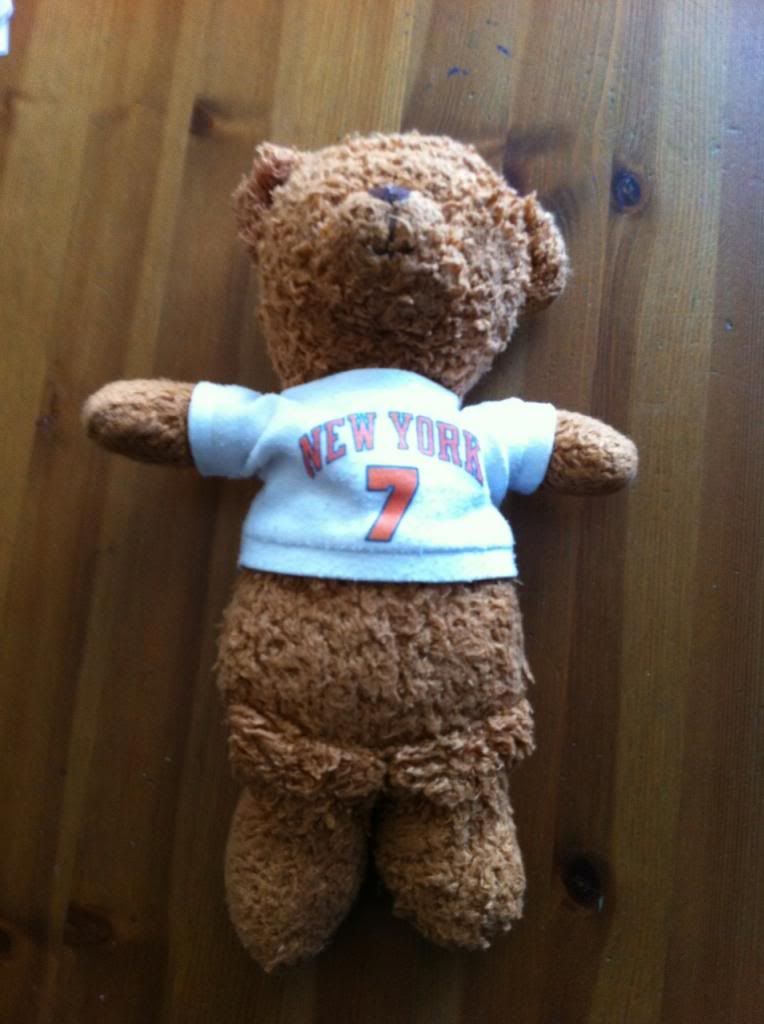 What's your go to shirt for the games?