It's been a while, first off, congratulations to "Clown Team Bro" (no idea who you are on ISH, or if you're even on ISH) on your Premier League Baseball title, who somehow navigated the tightest playoff bracket in premier history. Every significant match ended in a 5-5 tie, an unprecedented 6 matches in a row settled by tiebreakers which Clown Team Bro was able to take advantage of. His team was anchored by the likes of Victor Martinez, Adam Wainwright, Brian Dozier, and Ian Desmond.
Congratulations on your 1st Premier League Title.
Now, onto the most recent championship.
With a razor thin 3 point win (assuming no stat corrections rob him), congratulations to long time Premier League member Rameek aka Rameek's Jets 16-0 on winning his first Premier League championship in Football. Rameek's Jets 16-0 were a formidable team all year that jumped out to a quick start, faltered down the stretch, but was able to turn it on at the right time for 3 straight playoff wins by margins of 25, 2, and 3 points.
A well balanced team with no clear weakness, I'll call the tandem of Randall Cobb and Matt Forte the team MVPs as both had tremendous years. Congratulations goes out to Navid who was the most active member this year and suffered a crushing Monday Night Football to come up just short in his quest for football supremacy.
Congratulations again to Rameek's Jets 16-0 on their Premier League Football Championship.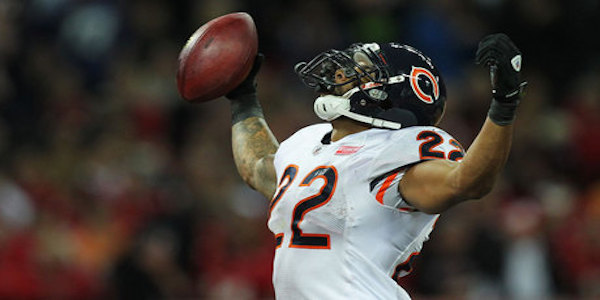 Premier League Basketball is well under way as team 313 looks to repeat as champion. Good Luck All.