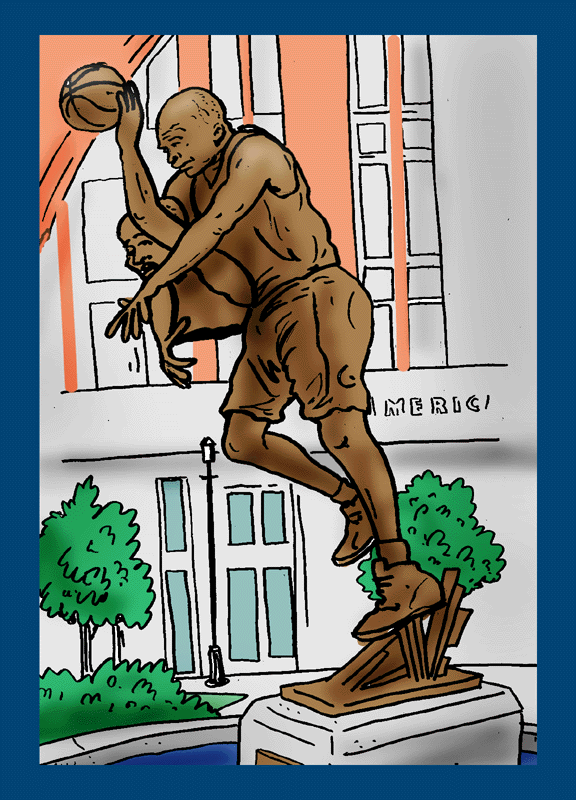 Brian Cardinal
Location: American Airlines Center, Dallas
Design Inspiration(s): The Michael Jordan statue in front of the United Center in Chicago.
Plaque Inscription:
Brian Cardinal
This statue serves as a monument to the fortitude and skill of the gritty power forward, an instrumental member of the 2011 NBA champion Dallas Mavericks. In the NBA Finals, he shot 66.7 percent from the field and averaged one personal foul every 3.75 minutes. The Mavericks were 4-0 when he played in the series and 0-2 when he didn't. He also grabbed a rebound.
This work of art also salutes Cardinal, an alumnus of Purdue University, as the living embodiment of the beauty, grace and high-flying elegance that is Big Ten basketball.