Even better. Have 6 key games this month so my next one I decided to go with 12 minute quarters...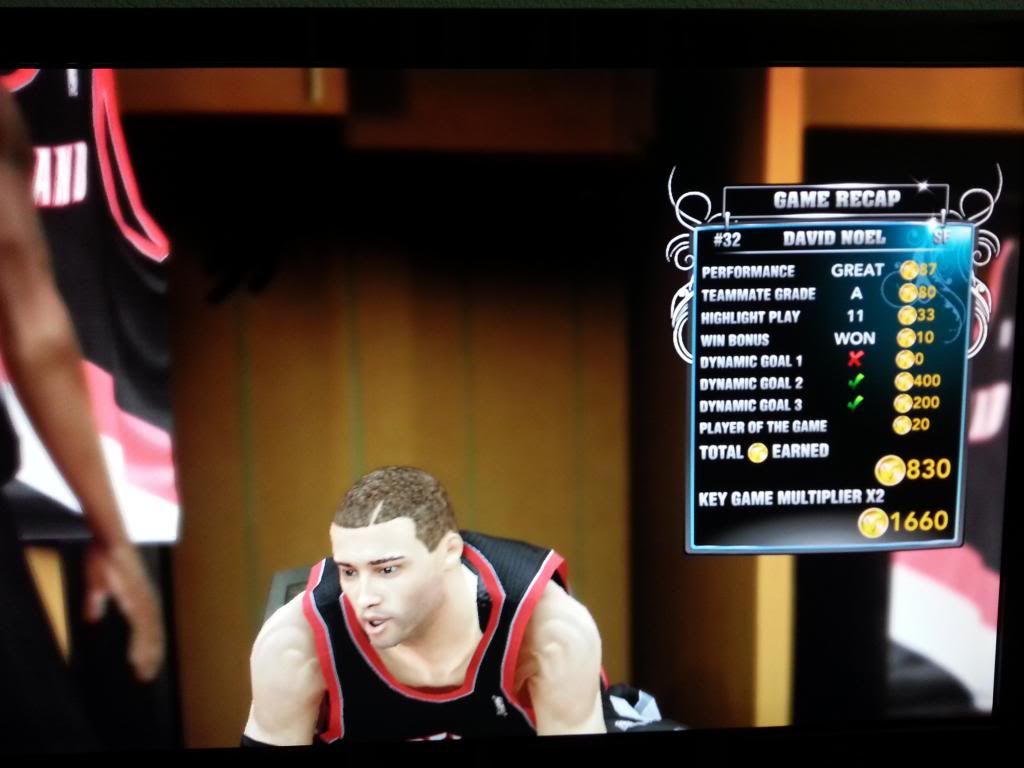 And I didn't even have that good of a game. Shot like 50% from the field and had 7 turnovers because I kept sprinting into the other team (damn that animation). Only an A grade.
Too easy to get VC now.
I would think if someone went straight up ball hog mode on 12 minute quarters, they would get much more than that. I had a low 400 vc normal game on 7 minute quarters when my guy dropped 55. So take the extra 20 minutes and you do the math. Plus I missed a dynamic goal.. Don't even remember it.