Quote:
Originally Posted by Nanners
and did fusion do this out of the goodness of their hearts? or did Hillary and the DNC pay them to do this?
of course they were paid, just as they had originally been by the washington free beacon/republicans.
Quote:
yeah its definitely not the same, because as you noted the money laundering and "double agents" claims are "suspected" (at best)
paul manafort is on trial for laundering russian gov/mafia money as i type this (rick gates already admitted guilt) and the fbi was able to get fisa warrants approved on carter page on
4 separate occasions
, meaning they had proof/probable cause he was operating as a russian agent. these were signed off on by multiple levels of judges and officials, every time, within the doj, including
trump appointee rod rosenstein
.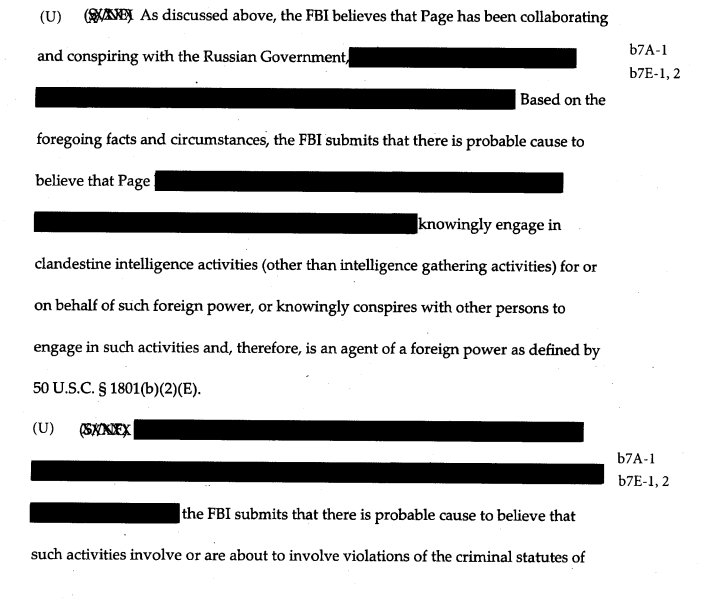 Quote:
while Hillary and the DNC freely admit to the fact that they used the Russian contacts of a foreign spy in order to smear their opponent and get a FISA warrant.
the dnc doesn't get fisa warrants, you're thinking about the fbi/doj. at least learn the basics of what you plan to comment on before commenting on it.

Quote:
put the shoe on the other foot and try to imagine if trumps campaign had paid a foreign spy to go to russia and collect dirt on hillary
campaigns/candidates are free to do all the opposition research they want, as long as it is legal. conspiring with a foreign government/double agents to disseminate stolen electronic material and laundering said government's money does not fall under the 'legal' umbrella. hence the investigations/trials/snitching/guilty pleas (shout out to don mcgahn today).
Quote:
and then this dirt was used as justification to wiretap people within hillarys campaign. you would have an aneurism.

dumbass george papadopoulous drunkenly bragging to an australian diplomat about the trump campaign colluding with the russians is what started the investigation, not any dossier. and page/manafort/sater/etc were guys under the feds' suspicion or worse for years before the 2016 campaigns kicked off.
fox news has ruined your brain, homey.