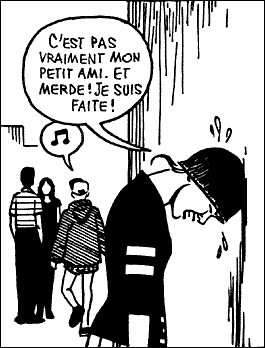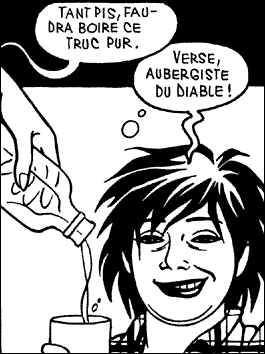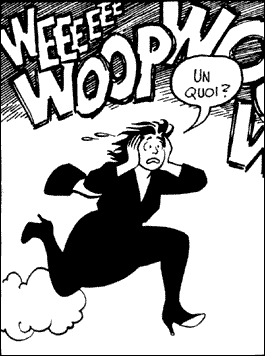 en France : éditions Albin michel, 1990
ISBN 2-226-05152-8
Maggie et Hopey sont les héroïnes principales de Modern sex.
Amies à la vie à la mort (et même un peu plus que cela), elles évoluent dans une banlieue 'chicano' assez banale de Los Angeles nommée Barrio Huerto. Petits métiers, bleuettes et ragots de quartier font leur quotidien. C'est un soap-opera un peu amer dans une amérique hispanique très crédible, un West Side Story punk-rock.
Hopey a suivi la tournée de Terry, une musicienne, mais on croise son ombre à chaque coin de rue. Maggie vit un âge délicat : jeune adulte, elle travaille et voit avec une pointe de nostalgie que son monde se transforme et se durcit. Mais c'est aussi une enfant : ses grands amours d'adolescente la hantent toujours et elle n'a pas encore l'âge d'acheter de l'alcool.
Vicky, la tante de Maggie vient de perdre son titre au Catch contre une Ukrainienne ; Penny Century, une amie qui rêve de devenir la super-héroïne "Atoma", a épousé un vieil homme richissime. Elle abuse de toutes sortes de drogues... et de ses gardes du corps ; Ray Dominguez, dont Maggie avait autrefois prétendu être la petite amie revient en ville ; Esther, la petite soeur de Maggie, hésite entre deux garçons de bandes rivales ; Enfin, embarqué dans de petits flirts qui déclencheront presque une guerre de gangs, Speedy Ortiz finira sa jeune vie suicidé ou assassiné, après avoir avoué à Maggie qu'il n'avait jamais aimé qu'elle.
En refermant l'album, on ne doute pas une seconde de l'existence concrète de ces personnages et de leur univers. On peut légitimement soupçonner une forte charge autobiographique, puisque l'amérique de Maggie et Hopey est aussi celle qui a vu grandir Jaime Hernandez et ses frères, et on peut donc penser que cette si grande "vérité" vient tout droit du vécu de l'auteur, mais ce n'est pas tout. Les comportements ou les dialogues de chacun sont toujours très "bien vus", très cohérents ; le dessin renforce encore l'adhésion du lecteur à la cosmologie de Mechanics (c'est le véritable nom de la série), car Jaime Hernandez est un styliste très doué. Enfin, ses personnages sont assez attachants pour qu'on les veuille croire vrais.
Visiblement très amoureux des femmes, J.H. leur donne la part belle avec une justesse de ton qui n'avait sans doute jamais existé sous la plume d'un homme dans la bande dessinée américaine, tant indépendante que mainstream.
L'oeuvre de Jaime Hernandez a subi toutes sortes de mutations : humoristique à ses débuts, naturaliste ici, science-fictionesque parfois,... mais la fidélité de l'auteur envers ses propres créatures ne s'est jamais démentie, puisque ce sont elles, justement, qui font son oeuvre depuis quinze ans. Près de mille pages et deux cents personnages composent cette véritable saga dont le présent recueil n'est qu'un tout petit extrait.
Le titre Modern sex, un tantinet racoleur, peut donner une fausse idée de cet album qui compile quelques unes des meilleures bandes publiées par Jaime Hernandez dans le magazine Love and Rockets (Amour et fusées). Ce magazine publié par Fantagraphics, Contient aussi des oeuvres des deux autres "bros Hernandez", Gilbert et Mario (ce dernier n'a collaboré à L&R qu'au tout début).
Love and Rockets a cessé de paraître en 1990 (n°50), chacun des frères Hernandez continuant son travail indépendament de l'autre.