Quote:
Originally Posted by STATUTORY
they calling it a set up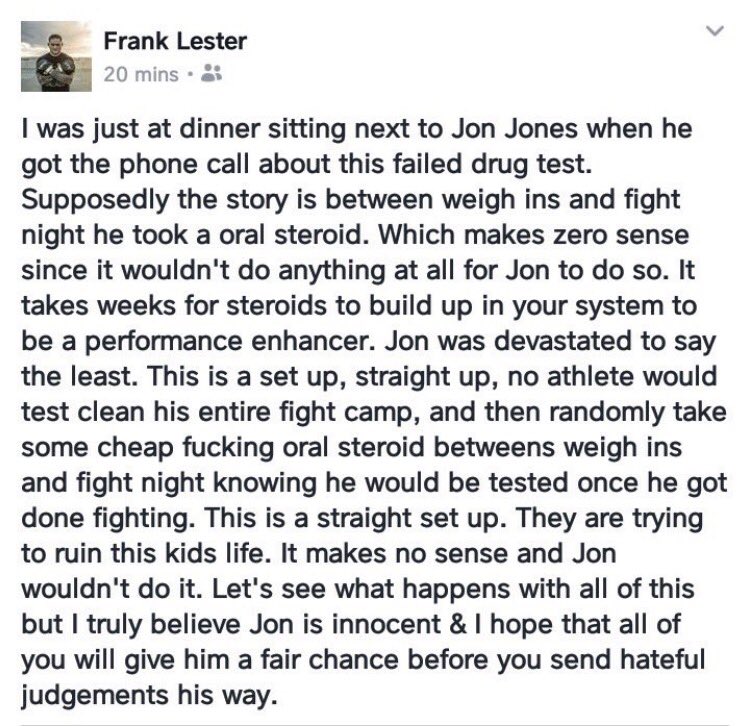 More like his masking agent wore off, was ineffective, or they finally found which masking agent to test against, hence guys like JDS getting caught as well.
They know what they're doing and talking about. Acting as if he would have taken it between then and fight night. lol... Give us a break. Just because he tested clean prior to the fight doesn't mean he ingested the pill in that time period.
And what else is to be expected bar the typical excuse? It is always, someone else gave it to me, tainted supplements or took it unknowingly.