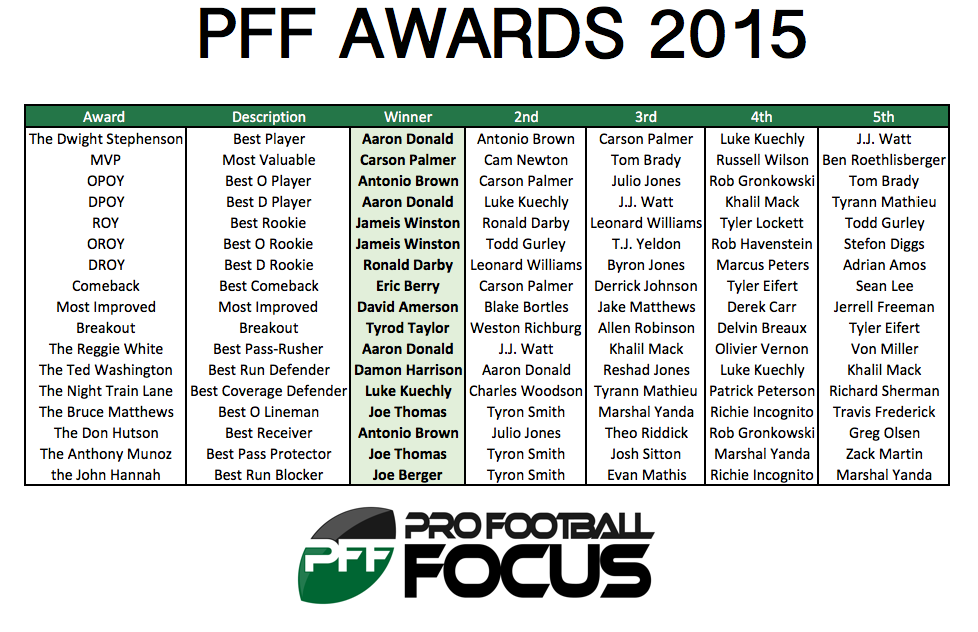 palmer winning MVP.
hopkins not in the top 5 receivers.
i'm fine with DPOY but they don't even have norman in the top 5. i do like darby as RDPOY.
i never know w/ these guys anymore. i know they do analytics but sometimes i think they rank things to go against the grain/create conversation. you get more hits that way. hits = money.
jameis best rookie doeee. already saying he can be a pro bowler in his second year. you gonna do em like that, jameis? a 22 year old pro bowl QB? he still needs to work on his deep ball accuracy a bit, but sky is the limit for him. that release is quick enough with his smarts and good enough mobility. martin is a big part of the offense too, gotta keep em honest