Quote:
Originally Posted by miller-time
that morning report song is horrible though. ruins the entire movie.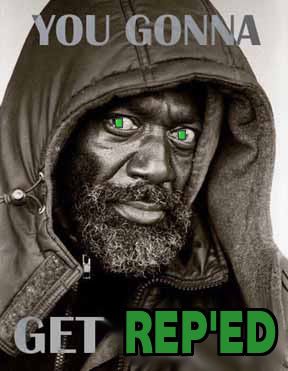 Quote:
Originally Posted by niko
i don't like movies that establish ground rules, then ignore them. The Matrix sequels are like that. Fantasy is ok, but within the universe you establish things need to work. I feel like that watching True Blood sometimes, Vampires can rush over and end your life in a second, but they don't sometimes, just because that would ruin the plot.
yea, I can handle all kinds of crazy shit in a movie so long as it sticks to its own rules.
I think that was one of the major things that pissed me off about the Star Wars prequels. Those are loaded with instances of Lucas completely ignoring the rules of his own self created universe.
For example, at the start of Phantom Menace, the Jedi have this Flash like super speed they use to run away from some robots who have deflector shields. Ok, I guess they could have just used a force push to crush the robots but ok, I'll accept it. But then later at the end of the film, Liam Neeson is battling the Red Skull and Obi-Wan can't help him b/c he has to wait for some kind of pink power thing to open up. WTF? Use your damn super speed to run past those stupid ass power couplings straight out of Galaxy Quest for the few seconds they are open. Why the hell are you running like a normal human? Where the hell did the super speed go the rest of the trilogy? So much shit could have been avoided had they continued to use it.