Quote:
Originally Posted by ArbitraryWater
https://www.youtube.com/watch?v=FRlI2SQ0Ueg
The Second Presidential Debate: Hillary Clinton And Donald Trump (Full Debate) | NBC News
by 'NBC News'
The comments mostly favor Trump, but its not reflected in the polls?
Hell, look at the NFL's last video about Brady, and you know the population in the comments is mainly American.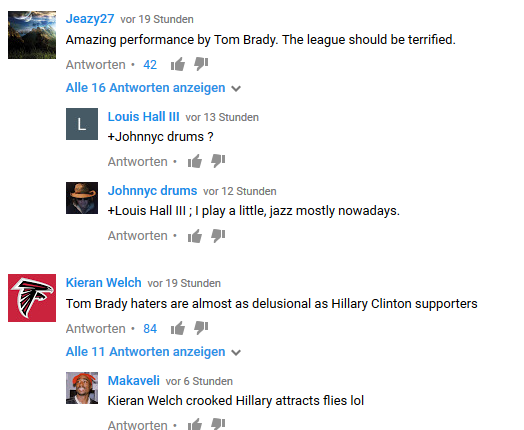 Here's the truth.
Trump has more followers and more voters in this coming election. How many more is speculation, but my guess is a comfortable lead.
Hillary is trying to bridge the gap with the help of Obama by pushing through illegal aliens into citizenship.
She will also use tactics like she did in the primaries and manipulate polling stations like here:
http://www.thepoliticalinsider.com/c...g-voter-fraud/
And good ole BALLOT STUFFING;
http://www.thepoliticalinsider.com/c...g-voter-fraud/
I'm hesitant to suggest so called conspiracies, but nearly every conspiracy claimed has been proven to be true.
At some point, Hillary has to be called out for the lies. It's a blight on American's who protect this kind of shameful behaviour.