Quote:
Originally Posted by JohnnySic
WCW sucked in the mid-90's, but so did WWE. Dont kid yourself. At least WCW was experimenting with new ideas (cruiserweights, luchadors, etc); meanwhile WWE was still bringing out Papa Shango, The Red Rooster and Doink the Clown.

Anyway, I was referring more to late 80's / early 90's NWA. Yes, WWE was way more popular in the northeast, which was the case probably going back to the Bruno Sammartino days at least. My only point was, we knew about the NWA and all the guys there, even if most didn't like it (I did, I liked how they preesented a more realistic style).
wwf always had fresh new characters and storylines. it wasn't holding onto the past for some nostalgia trip with old flabby dudes
it was actually very entertaining because we had yet to see the nwo/wcw or the attitude era. we didn't know what we were missing
the razor ramon vs shawn michaels feud was legendary. a top 10 match ever at wrestlemania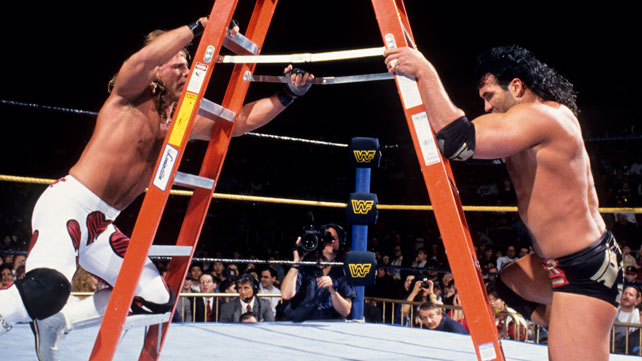 brets feud with owen was classic. 2 of the best matches ever at summer slam and wrestlemania
you at least had some prime relevant guys working like undertaker, diesel, sid, yoko, bulldog and others
90's undertaker is actually my favorite version
and then theres wcw