How would you like to going next to this guy at 70 MPH?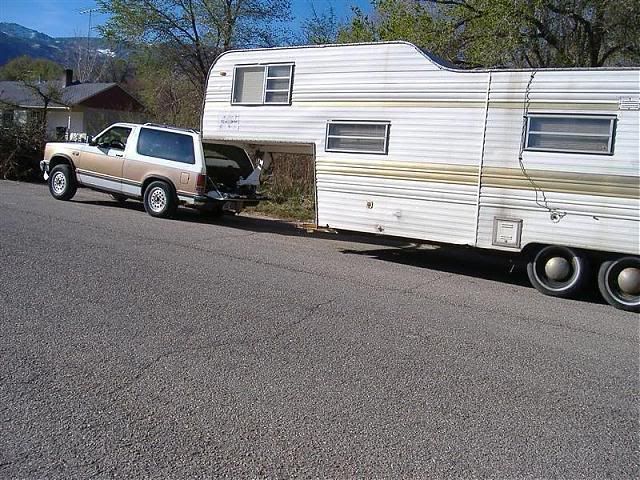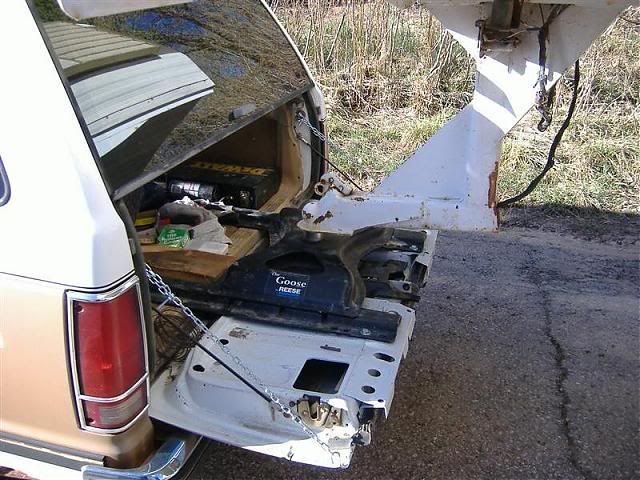 Notice the 4x4 that goes from the hitch the the tail gate? Also notice the little eye hooks that he has it chained down to? Also the size of the chain? This has got to be a tweakers doing.
He has it bolted to the tail gate with four 3/8 bolts. He carved the 4x4 down on one end so that it will go through the hole on the hitch? (See pics) Also can help to notice that heavy duty chain. I bet that will hold that load.
Can you amagine?
ALSO WHAT STATE IS THE PLATE FROM? Is it Utah? LOL