Quote:
Originally Posted by Bourne
Gobb you actually think the first girl you posted is hot? Wow. She is really ugly. The second girl had a cute face tho. Lightyears from Jessica Simpson though, get your head out of your ass.
You have no taste. I'll wait for male posters who do to respond. Your comments mean little.
Quote:
GoBB you ever think ANY white girl is hot?
Yes I do but not Jessica Simpson. Brawd has put on serious weight and is about as dumb as a bag of rocks (or a group of ISH posters;some present in this very topic)
Quote:
GOBB those chicks are fugly.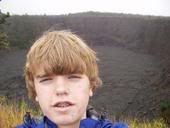 Hawker that is you. Take a gooooood look at yourself. You done?
*slaps kid into reality*
Every female you fantasize, praise, say is hot/great/awesome/tubluar dood, went into a closet and wacked off on blazers would take one good look at your photo and LAUGH. None would ever ever let you see an aerola let alone say anything nice about you physically. In fact they would lie and say you are a cute kid, then when asked about you without you around? Crack up. I'm talkin tears from eyes, side hurting laughs. And you calling someone, anyone UGLY is hilarious!
Look at your mouth. Braces? Retainer? R U kidding me!