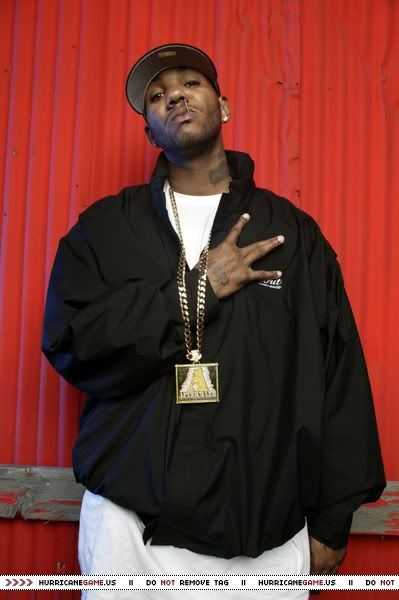 The Game took a break from talking about Ras Kass and the fight in a Hollywood club to discuss his upcoming album, The Doctor's Advocate, which will feature a who's who of the hip hop universe.
"I got Nas on a record. Busta's back on the album. I did a song with Mary (J Blige), Marsha from Floetry. I got Tha Dogg Pound on the album. I didn't have Snoop on my first album, so I had to get him on this one. I got Kanye rappin' on this album too. And we got production by Just Blaze, Kanye, Scott Storch, Will.i.am. I worked with Swizz on this album. We went and seen Timbaland. I was in with (Dr.) Dre on this album."
He still fails to confirm or deny the rumour on whether Dre produces on the album though. Is it hype, or is there genuinely a problem?
http://www.streethop.com/forum/article168873.html