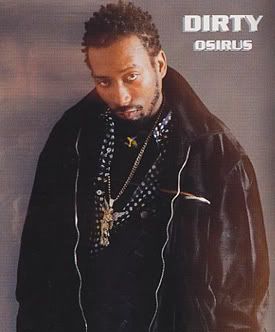 The last studio album from the late Olí Dirty Bastard will finally see the light of day via Damon Dash Music Group, which has scheduled its Nov. 7 release to coincide with the second anniversary of the rapperís death on Nov. 13, 2004.
Titled A Son Unique, the CD features Macy Gray, Missy Elliott, RZA, Ghostface Killah, Raekwon, Method Man, Fame from M.O.P., N.O.R.E., Pharrell and others.
As one of the founding members of the Wu-Tang Clan, ODB has sold over 7 million albums and has gone by just as many aliases, including Osirus, Joe Bananas, Dirt McGirt, Dirt Dog, Unique Ason and Big Baby Jesus.
After being released from prison in 2003, ODB signed with Damon Dash's Roc-a-Fella Records. Work on A Son Unique began in 2004 with fellow Wu-Tanger RZA behind the production boards.
http://www.streethop.com/forum/article169056.html