Which current players do you expect to be on the roster, and which free-agents, possible undrafted-rookies would you like to see on The Nets squad?
My 1st two guy would be James Mays: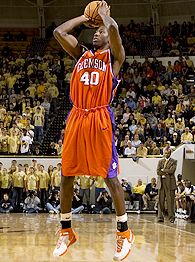 He is essentially what a combination of Eduardo Najera and Sean Williams. I was disapointed when the Nets did not pick him up during the draft. There still exists the possibility for the Nets to grab him now by signing him to one of those James White/Salim Stoudamire/Shaun Livingston style deals.