How I Rate:
I rate based off of my enjoyment of the book, not the technical prowess of the writer- though that obviously influences how much I enjoy reading the book, of course.
Rating: 6/10.
It was enjoyable to read for the most part and well written. Nothing really special, IMO. Honestly, after reading the first 2 books I sincerely fail to see what everybody has been wetting their pants over about this series, King's 'magnum opus'. I will finish the series of course and I'm not making a judgement about the series as a whole after only reading 2 of the books; just saying that so far, I was expecting a lot more. I suspect that the genius of this series can only be appreciated after having read the entire series and only then will all of the links connect and the big picture be revealed, giving true appreciation.
Rating: 8.5/10.
Very enjoyable, easy read. The story was definitely interesting and fun. This was my first Tolkien book that I have read and I will continue to read the LOTR trilogy as well, though I have heard this was the most enjoyable of them. It's a fun adventure story. Not really a whole lot to say about this one.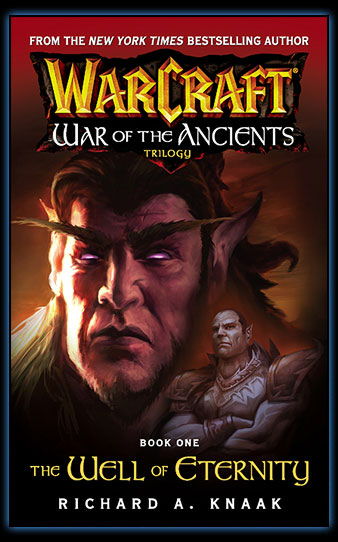 Rating: 9.5/10.
I have played a LOT of Warcraft III and World of Warcraft, so this was a natural selection as far as books go. I looked up the chronological order of Warcraft books since I have decided to start reading them. This one is a future-past timeline part of a trilogy. It was fast paced and very interesting to read about Illidain, Malfurion, Tyrande, and Cenarius as I was very familiar with them from Warcraft III: Frozen Throne and I like the Night Elves. I look forward to continuing the trilogy and the rest of the Warcraft books.
Rating: 9/10.
This was an interesting take on dragons and their interactions with humans. The main character was also different from the usual protagonists in fantasy novels. It definitely kept me interested and I can't wait to read the sequel when it comes out!