omg...
I didn't realize there was a football game tonight...

I will watch the first half of this thing for sure...I am betting that Owens won't play more than a few snaps...same with alot of starters...
this is a good chance to look at their draft picks though...
Bills DE Aaron Maybin:
f*ck that dude is ripped...
here he is going from 230 lbs (left) to 250 lbs (right) after college...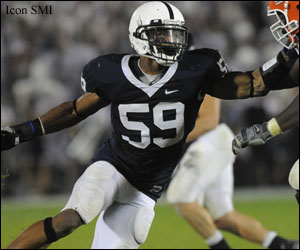 the Bills took a center in the first round also, but I won't be paying attention to him...
Titans WR Kenny Britt:
he is 6'3" and 218 lbs...big ass WR...
those are the players that I will be watching...