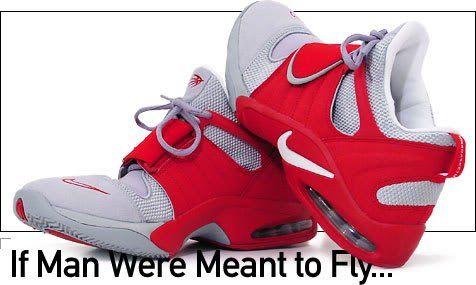 XD
Here's a review I wrote in 2005:
http://www.epinions.com/review/Nike_...t_184223174276
But, obviously the Nike Air Jet Flight, which in my opinion was the best shoe Nike ever created for a point guard, is impossible to find nowadays.
After this shoe, Nike continued to create that line of shoes for point guards. The Nike Air Jet Flights were "upgraded" to the Nike Air Zoom Drive, and eventually to the Nike Zoom BB II Low, then to the Nike Zoom MVP (The latest great Point Guard Shoe in my opinion). I currently alternate between the BB II Lows and the Zoom MVP. With this line of shoes, Nike seems to release them for a few short months, and then cut it off and make it impossible to ever find these shoes again. This line of shoes is relatively rare and hard to find, but in my opinion the search is worth the reward.
The newer shoes Nike has made for guards, the Nike Cradle Rock Low and the HyperDunk Lows, I am not a fan of. The cradle Rock lows don't even really feel like basketball shoes, and the HyperDunk lows had some issues I wasn't happy with. The Lunar Foam on the Hyperdunks feels ghetto, the traction isn't great, and when I play in it, I almost feel like Nike was trying to cut costs to keep the shoe at a cheap price. To me, something just does not feel right with the Hyperdunk lows. I gave them a good chance, played in them many times, but they just did not pass the test. The Kobes are probably the best shoe Nike has right now for guards. You could be like everyone else and get the Kobes.. but for people like me who are more specialized in their preferences...
I would recommend you scour Ebay for the Zoom MVP's in your size, or the BB II Lows. Those are the two most readily available (Still hard to find) specialized shoes for points guards. Both are low to the ground and have great court feel and responsiveness for the quick movements and changes of direction you have to make at that position.
Good luck!
PS: Not that it matters, but here's how they look, by the way:
BB II Low: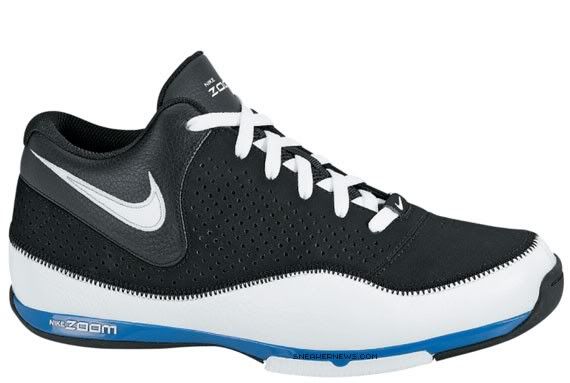 Zoom MVP: