Phoenix Suns Offseason
Stoudemire
Amar'e officially ended his playing days with the Suns signing a a five-year, $99.7 million contract that will reunite him with coach Mike D'Antoni. He leaves as a fan favorite but could never get us to the Finals. He was Rookie of the year in 2003, I remember being very excited that year to get him. The Suns were looking at him and Nene Hilario (now just Nene) and smartly chose the High Schooler. He was a 5 time all star, a one time all first team, and a 3 time all second team player. Amar'e had microfracture knee surgery and a lot about him was up in the air. Would he ever be the player he was again? Amar'e came back not just as explosive as he was but he also came back a better all around player, he added a 15ft jumper to his game, became a better passer and a leader. You could see the writing on the wall though this last year when he got benched in the 4th quarter by Coach Gentry that if you're gonna be a leader on this squad be a leader all the time. Amar'e responded and had a great second half of the season. Still in the end with all the trade rumors enough was enough for the two sides. I have mixed emotions none of them negative for Amar'e, I understand him wanting to leave, I understand him wanting to be with Coach D'Antoni again. I think it was time for him to go, but I wish he could stay. It's like one of those break ups where there was nothing bad but the two just grew apart. He was a prolific finisher one of the best in the game, but was a subpar rebounder. He caught a lot of flack for being a bad defender… and he was but there were a lot of times where our wing players let their guys get buy and Amar'e would have to be out of position to cover them. Fairwell Amar'e, best of luck to you in NY (unless you're playing the Suns), here is a video of Amar'e to send him off:
http://www.youtube.com/watch?v=8f7NfUJScCo
The Draft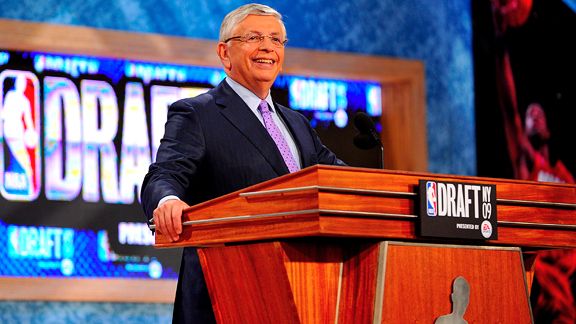 The Phoenix Suns didn't have a first round draft this year, they selected Gani Lawal out of Georgia with the 46th pick. They also had the last pick in the draft and selected Dwayne Collins out of the "U" (Miami for all you non-hipsters) Collins however chose to go play overseas signing with Cimberio Varese a top teir Italian squad.
Gani Lawal
Gani on the other hand looks like he could be a Diamond in the rough. He has one heck of a motor and is a good rebounder. His offensive game is still raw but recently when the NBA did the Rookie photo shoot Gani was invited. Whats the importance of this? This photo shoot is for first rounders. In a write up about the Summer league this was said about Gani
Quote:
"The Suns' second-round pick out of Georgia Tech was only the Suns' leading scorer, rebounder, shotblocker, while also shooting 50 percent from the floor during the entire summer league. One talent evaluator remarked that he can't shoot a lick, but that it didn't matter, because "he doesn't need it anyway." Lawal was all over the court this week, playing with boundless energy. Suns fans will see a lot of Louis Amundson in Lawal's game. I've already praised him enough in this article."
Recently in another article talking about Earl Clarke it mentioned that Gani may be taking some of his playing time. So hopefully good things from him for a long time to come. Also Gani also got a guaranteed contract from the Suns something you almost never see for a second rounder.
Earl Clarke
Disappointed a lot of people in the Summer leagues. Word last year was that he was ready but they were rewarding players like Lou Amundson with playing time. This Summer league didn't show much of him being ready at all. He fell in love with his jump shot and missed a lot. In a recent article it mentioned that he might be losing his playing time to some of the new additions and may be traded if he can preform good enough during the preseason to warrant another teams attention. Sadly I and many other Suns fans hoped he would pan out and who knows maybe he will, but things are not looking good for him in Phoenix.
Matt Janning
Not a lot on him right now, but he was a surprise in the Summer League. One of the things I liked about him was that he hit the boards averaging just under 6 boards a game. I expect that number to go down if he makes the team but I hope the effort doesn't. He's 6'5" combo guard who Dan Majerle compared to Jeff Hornacek. He went undrafted but the Suns liked him enough to give him a shot the Summer League roster, and then liked him even more and signed him to a Multi year deal.
Hakim Warrick
After the departure of Amar'e the Suns acted quickly and inked Warrick to a multi year deal, that was laced with incentives for playing time etc.. He seems like he could be a great fit in a run and gun offense and lets face it if you play with Nash you play better. We could see something from this kid that he hasn't shown yet in the league. However the signing of another player may cut into his playing time. We'll see how he does, he's no replacement for Amar'e by himself but it appears the Suns wanted to replace Amar'e piece by piece rather than in one swoop. Leading us to the other player I mentioned
Hedo what hedo, Hedo Turkoglu
I for one am really excited about this trade, Magic fans might tell you he is clutch, Toronto fans might tell you he's a lazy pizza eater, one of them is going to be right… A lot of what the Suns accomplish this year seem like it will come at how well Hedo can do. This was the Suns "BIG" Acquisition of the offseason. Obtained in a trade from Toronto for Barbosa this year, he waived money just to come and play with the Suns. The Suns nearly landed him a few years ago but he instead signed with the Magic and played insanely good ball for them. He has shown that he can be extremely clutch but last year in Toronto it just did not work out. Hedo provides us a lot of versatility,he can handle the ball, play the 3 and the 4 for us. He can help take the pressure off of Nash both in handling the ball and taking last second shots. Many years it seems that as Nash goes so does the team, this year we may see that it will fall on how well Hedo plays for us.
Josh Childress
Back from overseas, the Suns made a trade to aquire the athletic 2guard. from what I understand he can't shoot a lick, but is a slasher and can finish. He can rebound and will help keep our bench deep. He's 6'8" so he can probably and will probably switch to SF a couple of times. His height also can be used to create mismatches on smaller teams. He's nothing more than a bit player but again he keeps out bench deep and that could make this move a pretty solid one.
Channing Frye
At the end of the season, no one knew what was going to come of Channing Frye. He frequently made mention that he'd be a fool to not test the market. In the end though the Suns and him reached an agreement. Channing for a stretch lost his confidence and went a stretch and had a helluva time from the three point stripe (I'd like to find the exact number but can't). He did however start doing other things that I liked, rather than just sulking he began to go for rebounds, getting easy buckets at the rim, and he shot his way out of it. Yes it made for an awful 3 pt percentage and we all yelled at him for it but there is only one way you're gonna make a shot, and that's by shooting it. During that time he was faced with a lot of questions from the media and if you look back he handled it really well. Also we don't need Channing for easy buckets and rebounds we need him for 3pts and spreading the floor, realistically he had to keep shooting his way out of it.