It's time to show your love for one of the top comedians of the past 20 years. This man has been making us laugh for years as he's goin' on his 25th year in show business.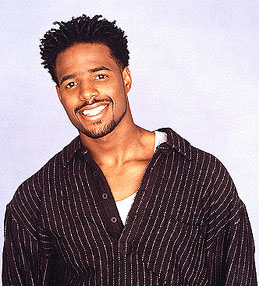 The 2nd youngest member of the Wayans Clan started his forte into comedy at the young age of 17. After his two older brother Damon and Keenen Ivory found success around that time, he said to him self "hey, I could do this comedy thing too." He begin his stand up comedy career in 1987,
Before long, he was headlining comedy clubs and by the next year was on HBO television and later starred in his big brother Keenen's 'I'm Gonna Get U Sucka!"
As Keenen was puttin together a show for the new FOX network, he looked to to his younger brother Shawn. Shawn started of as DJ SW-1, but by the second season he was an in demand sketch player and finally joined the cast in 1991 as he held his own. But by the middle of the fourth season, the Wayans started leaving one by one and Shawn was the last to go.
The show was never the same without the talents of Shawn Wayans, as even the new cast member Chris Rock couldn't save the series as it was canceled.
At this time Shawn and younger brother Marlon went to develop double classics in the Wayans Bros.s series and Don't Be a Menace to South Central ect. At the end of the decade, he went on to create the Scary Movie franchise, the first the highest grossing black film ever. That same year he also hosted the MTV Video Awards along with Marlon.
He's kept him self busy, working on films like White Chicks, Little Man and Dance Flick among others. He's also written three books, devolved cartoons including Waynehead and Thugaboo (basically an inner city version of Little Bill) and is currently on tour with brother Marlon.
He's also had a huge hand in helping nurture the second generation of Wayans including Damon Jr and Damien.