i had a huge post with my thoughts now that ive moved back to canada from the us and my impressions on toronto and how toronto is one amazing city on the rise.
then ISH ruined all of that. fvck. lol.
Most of my post was directed towards the crazy growth that Toronto has experience since I left the area in Jan of 03. sorry for stretching the page.
This thread shows the cities growth upwards and out.
http://www.blogto.com/city/2010/08/the_transformation_of_torontos_skyline_from_1880_t o_today/
Toronto's Skyline in 1999:
Toronto's Skyline in 2010:
this an amateur rendering of what it could've looked like in two years if all went through
Labeled version:
Some of favorite buildings under construction/being proposed are(these are renders obviously):
Aura(Yonge and Gerrard)
Number One Bloor(Yonge and Bloor)
Ten York(York St. in between I think Lakeshore and the Gardiner?)
Pier 27(Foot of Yonge on the shore line)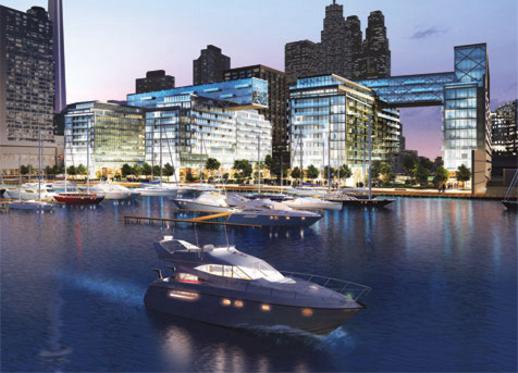 50 Bloor Street West
ICE Condos (16 York St.)