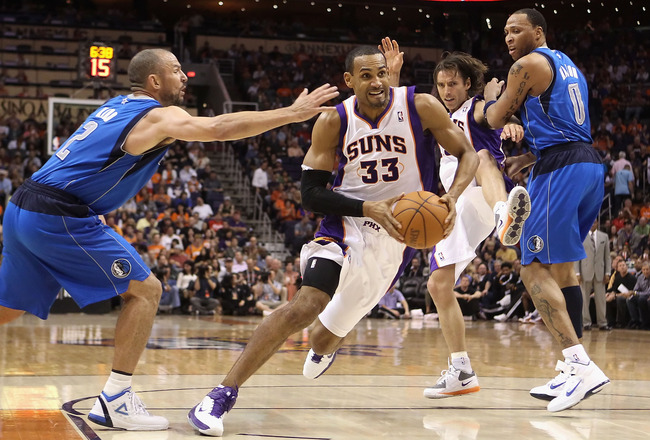 As the lockout came to it's end, one of the biggest things for me was watching another year of this man playing ball.
Last year Grant Hill played 80 games, he missed just 2 games in the last 3 years.
He averaged 13.2 / 4.2 / 2.5 for 30.1 MPG shooting .484 .395 .829
He was the best defensive perimeter player on the Suns and arguably top 10 in the league.
He might be nearing the end of his career but he's not looking nor playing like it.
A solid starter and a competitor on both ends of the court.
He stated many times before that he's just happy to play the game and will keep at it as long as he can.
How many seasons you think he has left? Where and how will his career end?