The man that changed the game of Hip-Hop.
Homeboy really made a name for himself in 1994 with the albums "The Ghetto's Tryin' 2 Kill Me" and the compilation album "West Coast Bad Boyz Anotha Level of The Game. But he had been in the rap game since the late 80s.
He bought a record store in Richmond, Cali and named it No Limit Record Shop in 1988. HE had his ear to the streets being a drug dealer and record store owner so he knew what the people wanted, gangsta rap. So in 1989 he started No Limit Records, first as just a producer and the next year formed The Real Untouchables (TRU for short) with an assortment of Richmond rappers including EA-Ski and CMT (known as production duo for Spice 1, Ice Cube among others) King George, Big Ed, girlfriend Sonya C and younger brothers Silk and C-Murder But by early 1991 had dropped his first album Get Away Clean. It was distributed by In A Minute records, who also had other Cali artist like RBL Posse and Pooh Man.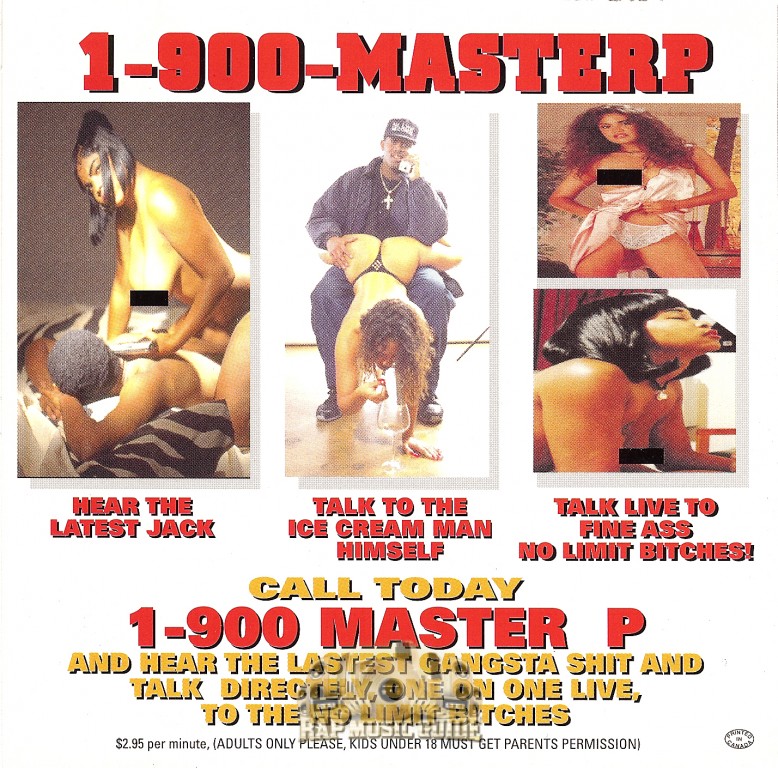 With his records shop, he started meeting other Bay Area rappers early in his/there career like E-40 and the Click, Too $hort, C-Bo, JT The Bigga Figga, Mac Mall, Ray Luv ect as they would promote their newly released records in his shop/studio.
After he hit big in 94, he signed an unprecedented deal with Priority Records in early 1995 where he got 85% of the money coming into his record label, plus he owned all his masters, publishing, everything. All Priority did was distribute his label's releases. And the first big release was TRU's Gold selling album True, which featured the anthem "I'm Bout It." This album also marked the end of his Richmond days as it featured a few new producers from his hometown known as Beats By The Pound. The album was still very Cali oriented even featuring Sac-Town's C-Bo.
His next release was a continuation of the West Coast Bad Boyz series, Down South Hustlers. No firmly in the south, like he did with Cali, he got his friends from the 3rd coast to rock on this double album like UGK, 8Ball & MJG, DJ Screw, ect (the first in hip-hop history a year before All Eyez on Me.)
Now his first solo under Priority was the Ice Cream Man, which he has been promoting in his album covers since late 1994. Ice Cream Man went platinum with little to no promotion from radio and MTV and was a top 25 album on the pop charts. There was more promotion in his albums, a movie titled I'm Bout said it's coming soon. It' had been first mentioned in TRU's, True. A sex line was also promoted, haha.
I'm Bout It premiered in March of 1997 (a few months after West Coast Bad Boys 2 and TRU 2 Da Game), was the best selling straight to movie releases ever, and the SDT was No Limit's first in the top 5 of the pop charts. This set up the scene for the record, GHETTO D ...
GHETTO D dropped in September of that year with over 700,000 sold in the first week. It went 4x platinum and put out tons of singles and NL was the hottest game in town, so hot that they attracted the biggest free agent in Hip-Hop.
P had known Snoop since he was on the West Coast, and got him to rap on Mystikal's Unpredictable albums (other west coast artist B-Legit also appeared.) And by Feb it was official, Snoop had a tank on his neck.
1998 was the year on No Limit, he couldn't go it seems 2 weeks with a new albums on the shelves. 23 were actually released. Of those 23 released, all but four reached the Pop top 40 Album charts (all 23 did hit the R&B top 20 charts). 14 hit either gold or platinum status, that's pretty amazing.
Another movie dropped, this time in theaters, I Got The Hook Up. Now he was nationwide, he hooked up with East coast artist now, like Jay-Z and Ol' Dirty Bastard.
He wasn't finished, he became a sports agent. For the likes of Ricky Williams and Ricky Davis. HE even made the NBA for a short time. He was a stand out at University of Houston until he injured his knee. He went into wrestling, with WCW, he could do no wrong.
MP and No Limit slowed down entering the 2000's but he still dropped a banger from his label every now and then like Down for My N's, Wobble Wobble, That's Cool and his seed Romeo is now rocking for his Pops.

Bay Area
TRU: Understanding the Criminal Mind
Anything Goes
P & C-Bo: Headin 4 The Jack
Dead Presidents
New Orleans
Back Up Off Me
Is There a Heaven 4 a Gangsta
P, 8ball & MJG, UGK: Meal Ticket
P, Mystikal and Snoop: Gangstas
Silkk, P and Jay-Z: You Know What We Bout