Haha... you really are serious huh? Considering most of these clowns here are Kobetards i dont even know where to begin..... here is something to laugh about....
1. You thought that joke is funny Kobetards? Here is a similar but a more accurate joke... "Looks like Kobes Finals PPG".... thats more closer to be true considering Kobe averaged 15 PPG in the 2000 Finals and got carried anyways to 3 rings no matter how bad he played, its not like he shot even close to better than Lebron in his Finals nor got the same rebounds and assists Lebron did either 99.9% of his career Finals, so that makes it even worse.... Go ahead Kobetards, laugh away!
2. Here is some more laugh out loud statistics for you Kobetards:
37-97 .360% in game 7's
38-108 .352% in title winning games
41% in 37 FINALS games
66-163 .400% to win finals mvp.. lowest fg% for any Finals MVP
14-56 .250% game winning shots
yup
thats your precious Kobe....
3. You want more?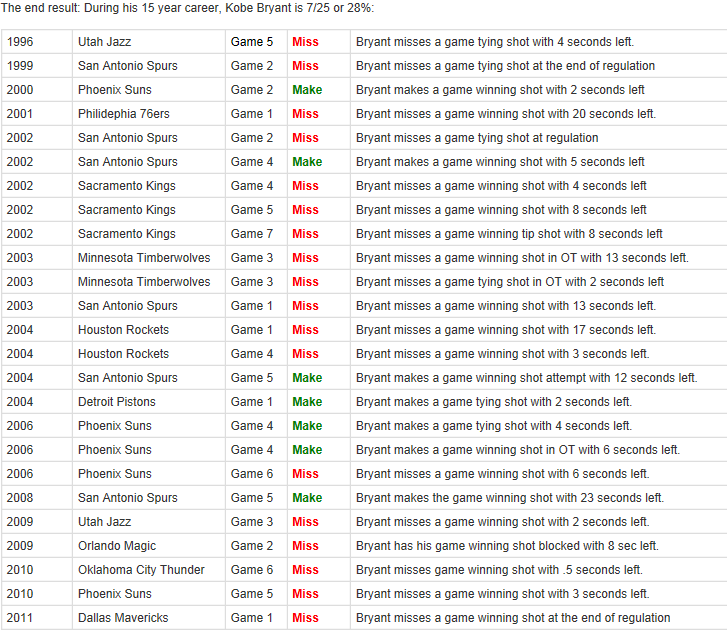 4. Speaking of last years Playoffs..... where was your hero Kobe during that time? Oh thats right... he was swept as he choked the entire god damn series early in the playoffs....
This is why its absolutely hilarious when you try to bash Lebron when the man YOU support has BEEN WORSE ALL THE TIME...............