Flaming Pimp vs Hobo Hitman
Obviously Firelord can't kill Lobo, but I don't feel Lobo can kill Firelord either. Firelord has stood toe to toe with Thor, Silver Surfer, and taken out a team of X-Men.
Sure Lobo goes head up with Superman, but the speed of Firelord will be more than enough to keep Lobo on his toes. Here is Firelord coming back from being knocked out by Silver Surfer. This demonstrates speed and durability.
Firelord is all "bam bam, keep up with me, Hobo" as he shows the speed to fly across the universe and back in minutes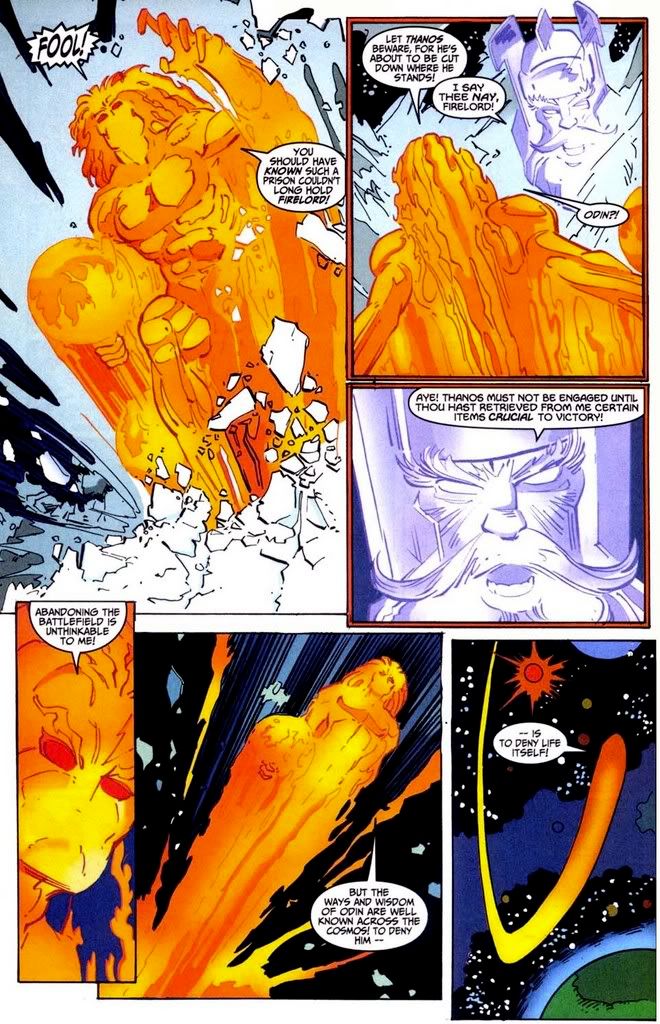 (follow up links to this feat)
http://i160.photobucket.com/albums/t...elordspeed.jpg
http://i160.photobucket.com/albums/t...lordspeed1.jpg
Is Firelord going to punch out Lobo, maybe not with his mere first, but how about surrounding him in fire as hot as the sun while Firelord stays on the offense.
Example vs Thor (surrounding him in a cage of flames)