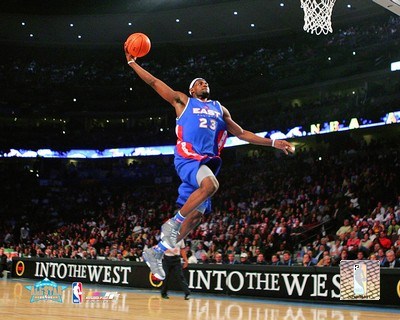 LeBron averaged
27.2
ppg on
48
FG%,
7.4
rpg,
7.2
apg, and
2.2
spg in his 2nd NBA Season. He almost led the Cavaliers into the playoffs. The Nets and the Cavaliers both won 42 games in the regular season, but I think the Nets owned the tiebreaker.
The Miami Heat finished with the best record in the Eastern Conference. Can you imagine a playoffs series between sophomore Wade and Shaq vs. Sophomore LeBron and Zydrunas Ilgauskas?
He's still the youngest player to ever be voted in the All NBA team.
One of the highlights of that season when LeBron scored a career high 56 points vs. The Raptors. LeBron also played in his first NBA All Star Game.
http://www.youtube.com/watch?v=EEMtf1ppGJg
http://www.youtube.com/watch?v=bw27H-8q3BI