In picture form ...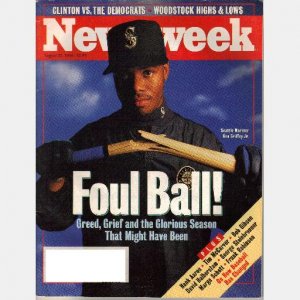 Baseball strike is averted at the last minute.
Pursues baseball until at least 1997, maybe makes an attempt then to return to basketball and perhaps eek out one last title.
With no 72-10 Bulls to contend with the Orlando Magic win the 1996 NBA Finals over the Seattle Supersonics, Shaquille O' Neal wins the Finals MVP and resigns with Orlando in the summer of 1996. Perhaps the first of multiple championships for Orlando.
With no possibility of getting Shaq, the Lakers retain Vlade Divac, as they need a center and have no need to dump cap space.
The Charlotte Hornets draft and retain Kobe Bryant, who in 2 seasons becomes one of the more marketable NBA players with an exciting individual style of play even though the team isn't very good. The team remains in Charlotte as a result.
Penny Hardaway has several extra illustrious careers in Orlando playing alongside Shaq winning a couple of titles. Injures his knee anyway, just a few years later though. Finishes his career as a top 15 player.
Phil Jackson never gets the call to Los Angeles and never marries Jeanie Buss. He toils for couple of years in Chicago before going to coach the Knicks after Pat Riley leaves.
After several years of being denied in Phoenix, Charles Barkley along with Scottie Pippen finally manage to urge Michael Jordan back from baseball for the 97-98 NBA season. Barkley demands a trade to Chicago. The MJ-Pippen-Barkley Bulls defeat the Utah Jazz in the 1998 NBA Finals.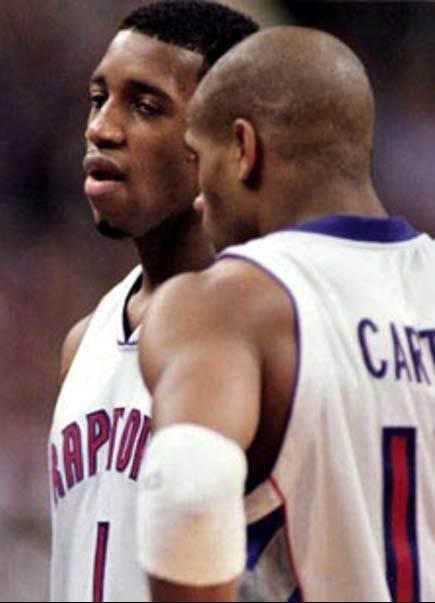 With Shaq and Penny already in Orlando, Tracy McGrady opts to stay in Toronto. The Raptors develop into a powerhouse by the early 2000s and overtake Orlando as the NBA's premiere team by 2002.