very interesting article on
grantland
about shaun livingston... the highest-drafted high-school PG in NBA history.
seems the japanese-american doctor took a big gamble on the court that day when he popped the knee back in. if he had failed, shaun might have developed gangrene within an hour or two... likely requiring amputation.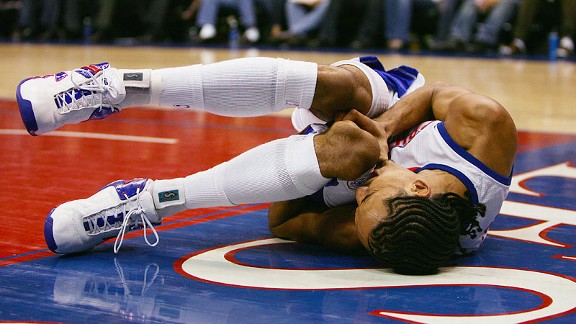 however, the maneuver worked out, and shaun breathed a huge sigh of relief... thinking it would be another rehab and recovery case like he had gone through before.
then when he got to the hospital, the doctor who handled him saw how much damage had been done to the surrounding tissues and ligaments and was leaning towards... yes, AMPUTATION.
fortunately one of the clips' athletic trainers talked her out of it, and here he is today... not only able to walk, but one of the brightest spots on a team full of underachievers. ain't life funny?