I've been buying a lot of games this year.. earlier this year I finally completed my USA official release Turbo Grafx 16/Turbo CD/Turbo Duo set.. all 94 hucards and 44 CD/SCD games... took me 24 years to do!
I'm getting close to completing my Sega Master System set now..
I've also been buying ALOT of Dreamcast games, a lot of them are really cheap now.. I'm not going for a full set, but right now, I'm at just over 200 games..
with NES, I've been buying random cheap games here and there..
here's a couple pics of the shelves..
the Turbo Grafx/PC Engine shelf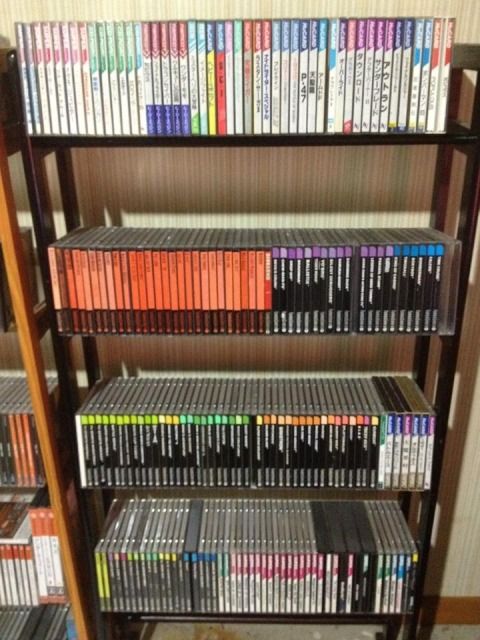 the Dreamcast shelf