"America's Team" is a slogan, and more related to the large fan base than the 5 rings won. A team in SA wouldn't damage that slogan.
*IF* SA got a team, there would be a blip on the map of lost Cowboy fans...just like the Texans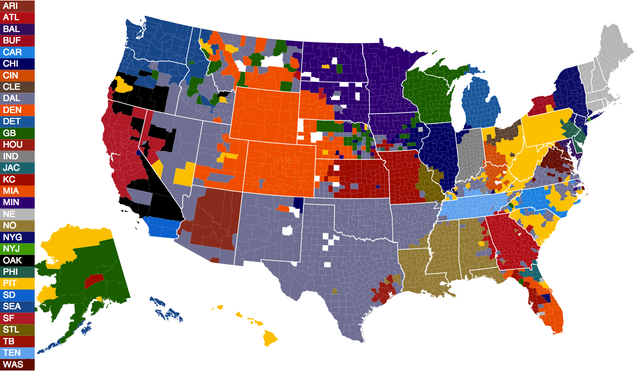 There would be a couple little dots not blue anymore where SA is located.
Anyway from what I read the Raiders are looking to stay in Oakland and get a new stadium so this thread is garbage