VS.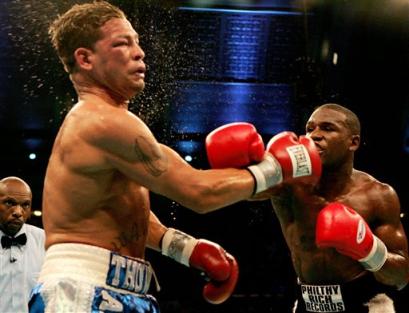 It will be an unprecedented super fight between two boxing superstars and former Olympians, an event poised to shatter records. The World Awaits--six-division world champion Oscar De La Hoya versus unbeaten, four-division world champion Floyd Mayweather--for the junior middleweight championship.








I'm more of a Mayweather fan. The guy is just a machine in the ring. I'm wondering if De la Hoya still has it though. He's 34 and 3-3 in his last 6 fights.
If Mayweather wins, you know he is going to say that he put De la Hoya's career on hold...