U-S-****ing A-Today actually suggested that a chainsaw bayonet is a possible attachment on a rifle.
A chainsaw bayonet.
This is a mainstream news source.
So naturally, Twitter had a blast pointing out the stupidity of the news site...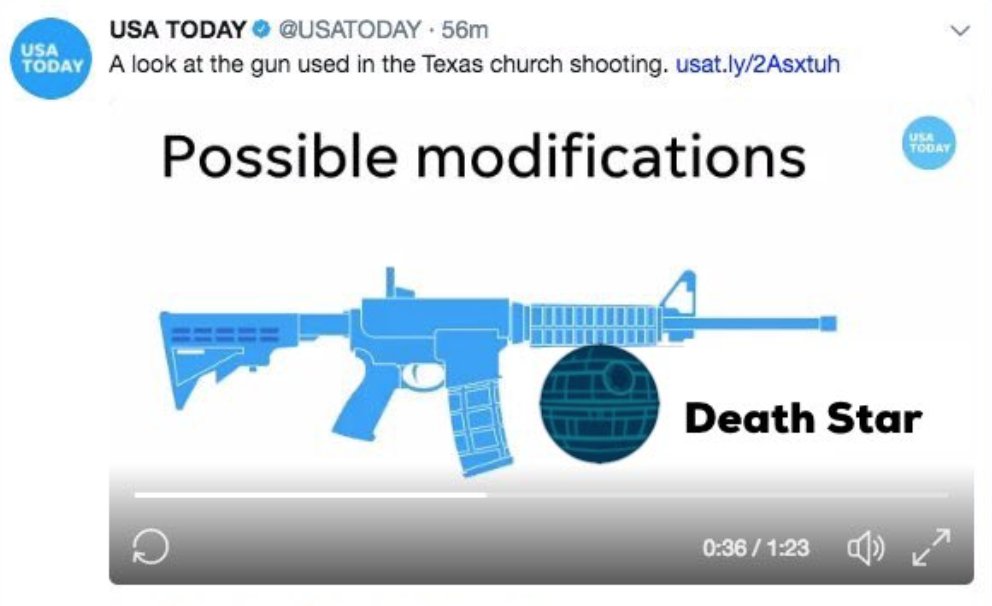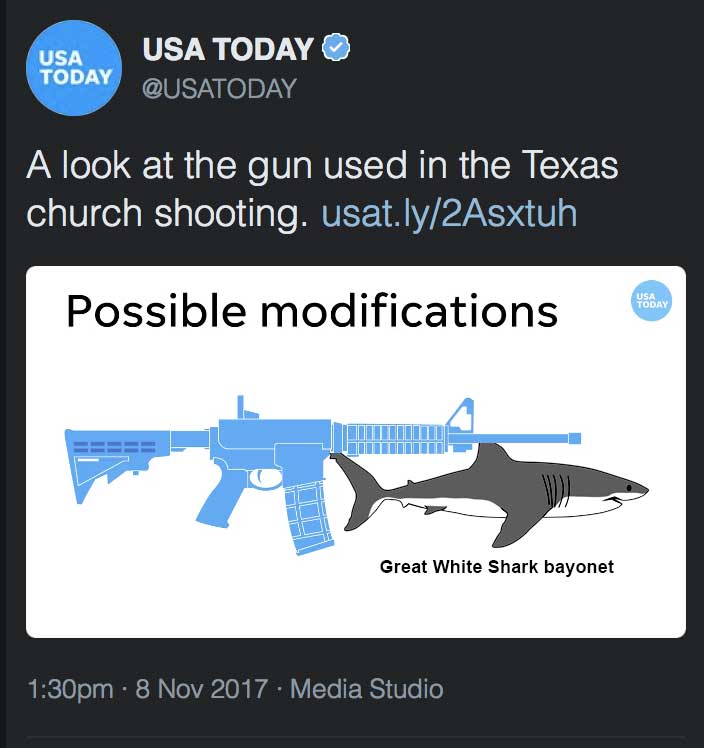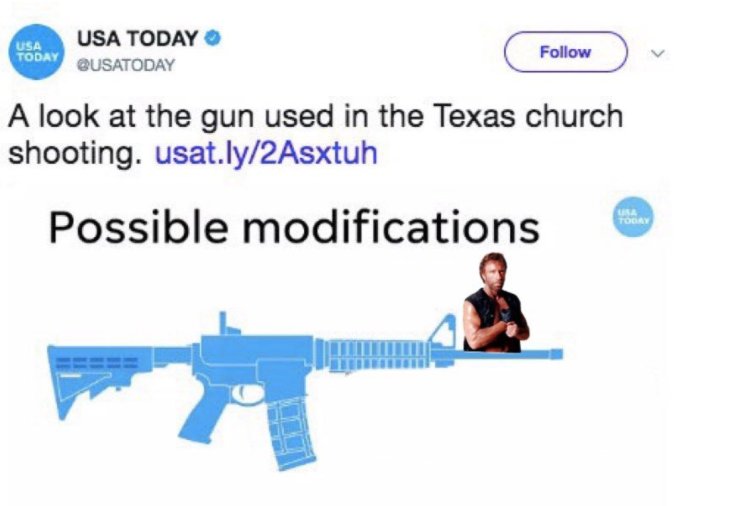 This is a legit ****ing news site, that people actually depend on for news. How embarrassing. I'm willing to bet some people saw that, and now they really believe you can add a chainsaw bayonet to your rifle like this is Gears of War or some shit.
No wonder our country is so stupid. Look who is feeding them information.