Nice to see Blood Simple mentioned - a pretty underrated Coen brothers movie. The ending was hysterical.
Let me see... really hard to narrow it down to five movies. All of my favourites are more recent actually. I can appreciate older films, and some of them I do love (like Strangelove, Taxi Driver, etc), but this era of filmmaking is just... more creative. At least in my mind. I'm more of a screenplay/story guy than I am interested in any technical aspects, even though again, I can appreciate them for what they are and the innovations they make.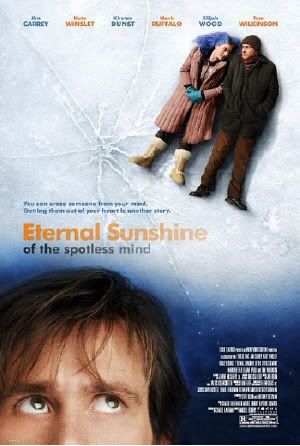 Very subject to change, and others like Donnie Darko, The Matrix, Strangelove, The Truman Show, Being John Malkovich, Vanilla Sky, O Brother Where Art Thou, ugh there are too many. All of those could easily replace the aforementioned five, and I wouldn't think anything of it. Except Adaptation, I think that has to be in there no matter what.
Quote:
yes, excellent list.

and others with memento, dr.strangelove etc is evidence that there are actually some cultured people on this board.
I just checked out The Fountain based on your recommendation - damn, was that ever a trip. I was sucked completely into the ending, and the last, oh, half an hour of shiny lights and flying through space went by in about a second. Amazing movie, I'm going to rewatch and see if I can put some stuff together upon a second viewing (if there is anything to put together, lol). So many correlations in that movie.
Funny thing was I didn't even realize it was Aronofsky until I was checking out some reviews afterwards. It's definitely my favourite film of his - although it'll be interesting to see if The Wrestler can change that.