Cavaliers get their revenge on the Utah Jazz
Cavs win
99
-
94
Jazz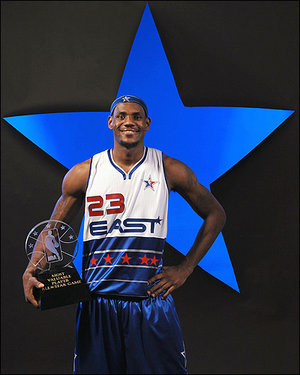 Lebron James
40
points,
10
rebounds,
9
assists,
3
blks.
This is another Herculean effort by Lebron againts one of the best team in the Western Conference the mighty Utah Jazz, who have a 5 game winning streak but the Cavaliers snap their streak as we have seen one of the best performance from King James.
Lebron is definitely pound for pound the best player in the NBA.
A Great performance that would always be remember in the history of the NBA.
Amazing Stats, excellent defense, and clutch shooting performance in the 2nd half to annoint the new King of the NBA.
I think Lebron would be following in the paths of Magic Johnson, Larry Bird, and Michael Jordan by taking the league by storm.
Lebron James deserve to be the face of the NBA.
1960's - Wilt Chamberlain and Bill Russell
1970's- Kareem Abdul Jabbar and Julius Erving
1980's- Magic Johnson and Larry Bird
1990's - Michael Jordan
2000 and Beyond- Shaq, Duncan and now King Lebron James