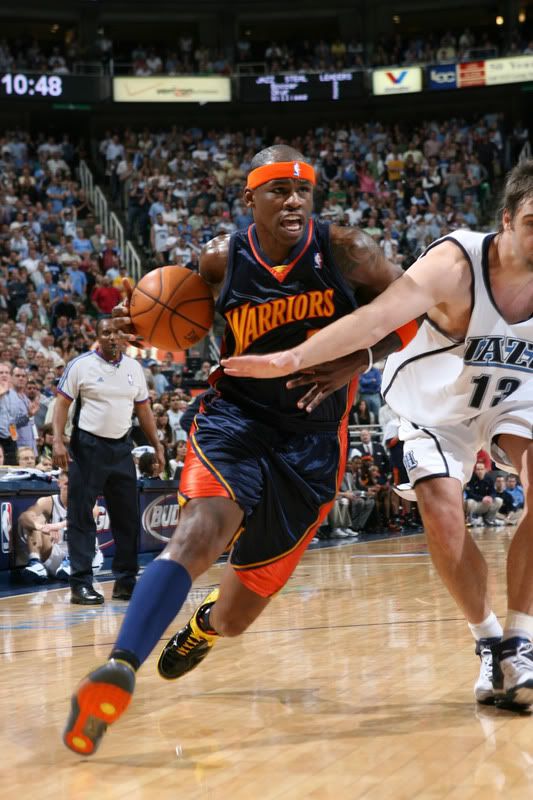 # 2007-08 stats: 20.0 PTS, 7.0 REB, 2.4 AST
# 10th NBA season
It's amazing to think that Harrington has been in the league for 10 years, he's only 27-years old! He is putting up career-high averages in points, rebounds and field goal percentage and seems to have found the right fit in Golden State after being under utilized in Indiana, then over utilized in Atlanta, then utilized just about right in Indiana for half a season before being shipped to the Warriors last year. He has the chance to join Kobe, LeBron, Kevin Garnett, Rashard Lewis, Jermaine O'Neal, Dwight Howard etc. etc. as the next player to jump straight from high school to the pros to become an All-Star.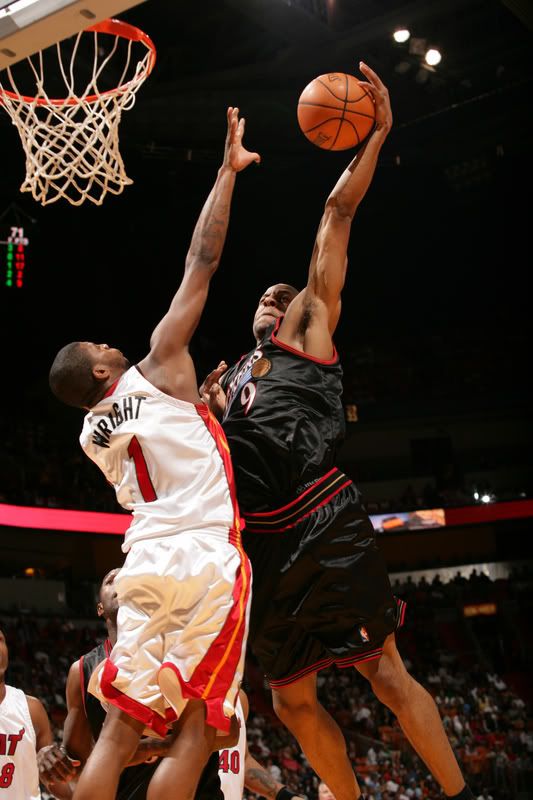 # 2007-08 stats: 19.7 PTS, 7.1 REB, 4.4 AST
# 4th NBA season
Everything about Iguodala from his athleticism, to his long body, to his stat line, even down to the muscle definition in his arms reminds me of Scottie Pippen. We all know what kind of season Pippen had when he got to run the show in Chicago, winning All-Star Game MVP when Michael Jordan was off playing baseball, and now it's Iggy Hop's turn to repeat the feat with Allen Iverson in the rockies.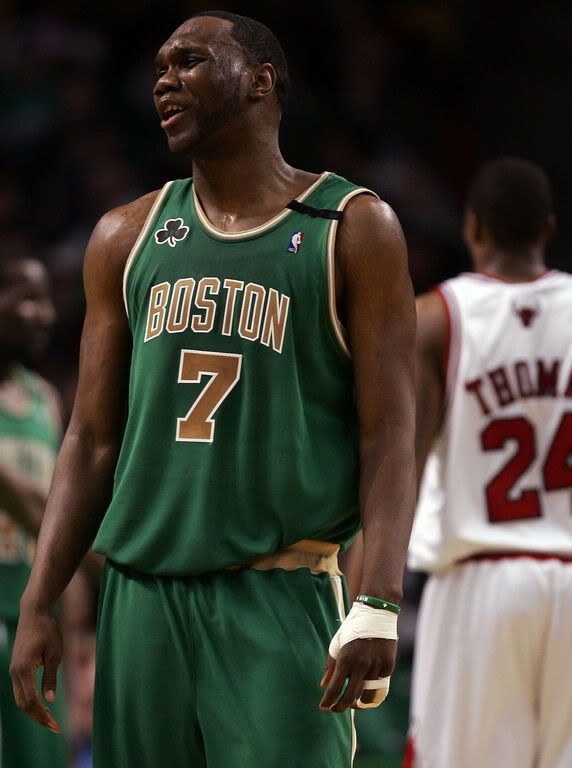 # 2007-08 stats: 19.6 PTS, 12.4 REB, 1.6 AST
# 4th NBA season
Jefferson will have a tough time competing with Dirk Nowitzki and Carlos Boozer for a power forward slot in the West, but you can't deny his improvement in just over three seasons out of Prentiss High School in Mississippi. Big Al has added a reliable free throw to his arsenal that already includes a solid low post game and capable skills in blocks and rebounding. The numbers are there for him, but Minnesota's record could be a deterrent.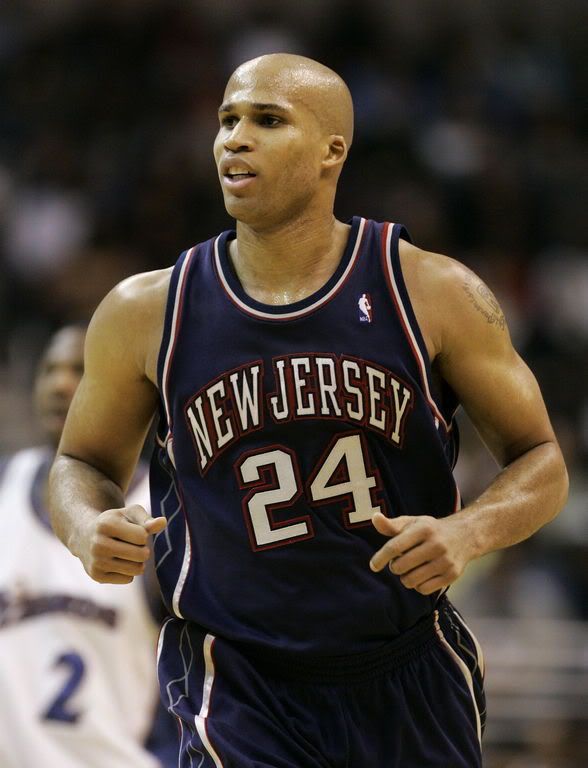 # 2007-08 stats: 26.9 PTS, 5.6 REB, 2.4 AST
# 7th NBA season
Just like George and Weezie, Richard Jefferson is movin' on up in his seventh season from reliable third option to the No. 1 stunner for New Jersey. RJ is averaging almost 10 points per game more than he did in 2006-07, an injury-riddled campaign when he missed 27 games because of various injuries. Having the New York media drawing attention to his comeback campaign
shouldn't hurt his chances either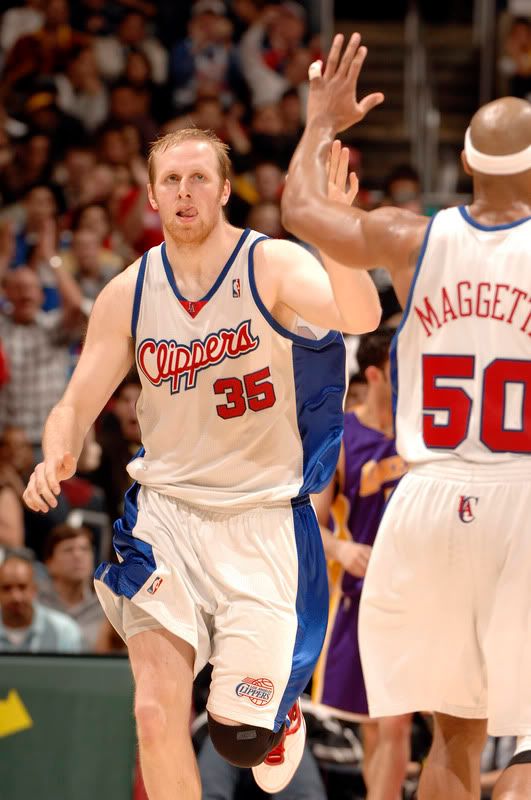 # 2007-08 stats: 18.8 PTS, 13.5 REB, 1.5 AST
# 5th NBA season
With Elton Brand out for the bulk of the season with a ruptured Achilles', the Clippers' season was left for dead before it even began. Not so fast, says Chris Kaman. After a decline in his production last year, Kaman is back to the player he was in 2005-06 when L.A. had its best season in more than 20 years. If he becomes an All-Star this year it won't only be an accomplishment for him, but it will further solidify the 2003 Draft as one of the best ever as fellow Draft mates Carmelo Anthony, Dwyane Wade, Chris Bosh, Josh Howard and LeBron have all been named All-Stars already.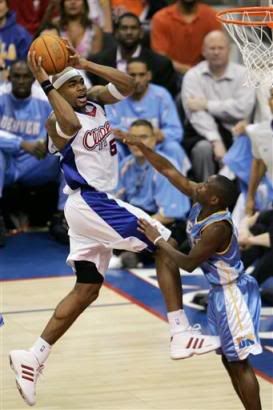 # 2007-08 stats: 20.5 PTS, 7.2 REB, 3.0 AST
# 9th NBA season
After only starting 44 of the 107 games he played in over the last two seasons, Maggette is back in the first five for the Clippers and the numbers he's putting up reflect it. He may be only shooting .400 from the field, but he's rebounding at a career-best rate. If his team can keep up its winning record around the All-Star break, it's going to be hard to keep both him and Kaman off the lineup.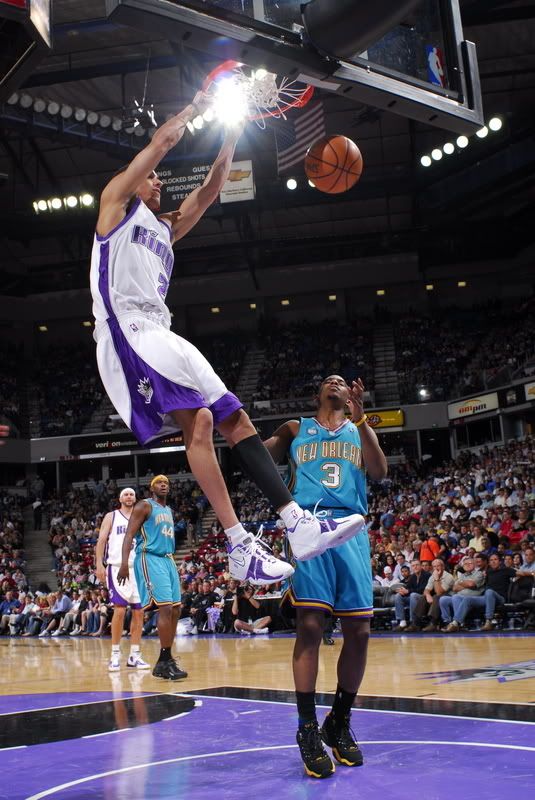 # 2007-08 stats: 27.0 PTS, 3.7 REB, 1.7 AST
# 4th NBA season
If Martin keeps adding six to eight points per game to his average every year as he's done so far (2.9 points per game in '04-05, 10.8 in '05-06, 20.2 in '06-07), then by the 2010-11 season, K-Mart could be threatening to beat Wilt Chamberlain's 50.4 points per game average from 1961-62. While his continuous exponential improvement is somewhat preposterous, you can't tell me that you didn't enjoy reading that last sentence.
# 2007-08 stats: 19.2 PTS, 4.6 REB, 10.6 AST
# 3rd NBA season
Leading the league in assists per game and his team to an early 7-2 record, Paul seems like the biggest lock on this list if the All-Star Game was this weekend. If he can avoid the injury bug that cost him nearly 20 games a season ago, expect to see CP3 representing the home team in New Orleans.
# 2007-08 stats: 20.2 PTS, 13.5 REB, 1.5 AST
# 7th NBA season
Say what you want about the guy's weight and funky looking shot, but Randolph has done nothing but score buckets and grab rebounds since landing in New York. The Knicks' team success will determine if Randolph can nab a spot as a reserve, because Kevin Garnett is going to have the starting four spot all to himself.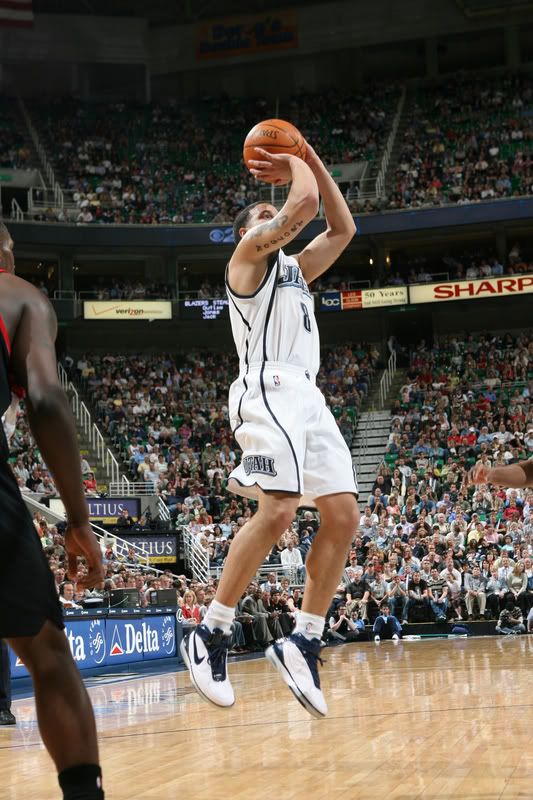 # 2007-08 stats: 19.1 PTS, 3.1 REB, 10.0 AST
# 3rd NBA season
How can Chris Paul make it and not Deron Williams? The two point guards who have been linked at the hip since the 2005 Draft will now find themselves battling it out with two-time MVP Steve Nash and Finals MVP Tony Parker for a point guard spot on the All-Star team. This reminds me of when Derek Jeter, Alex Rodriguez, Omar Vizquel and Nomar Garciaparra were all great shortstops in the American League and only two of them could make it each year.
Honorable Mentions: LaMarcus Aldridge (POR), Marcus Camby (DEN), Jamal Crawford (NYK), Danny Granger (IND), Brandon Roy (POR), John Salmons (SAC), Josh Smith (ATL), Jason Terry (DAL), Hedo Turkoglu (ORL), David West (NOH)
Out of all the players mentioned, who do you think will actually make it?