Last week it was 39 (!!!) years ago she died. One of the all time great female voices.
The story of her live, and probably even more her death, reads like a hollywood production. With a very bad ending though.
Aged twenty she was already perfomring in fornt of large audiences, and aged 22 she released the untitled duet album together with Marvin Gaye on Tamla records.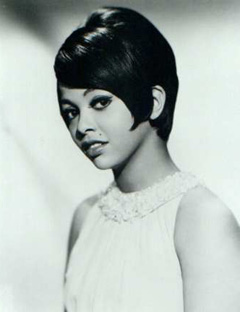 In 1970 she collapsed onstage in the arms of Marvin Gaye, while performing. Later she was diagnosed with a braintumor, and she died a few years later due to the illness.
Really sad story. She recorded some of the greatest duets ever with Marvin Gaye:
1967: "Ain't No Mountain High Enough"
http://www.youtube.com/watch?v=IVFT7i94zQU
1968: "Ain't Nothing Like the Real Thing"
http://www.youtube.com/watch?v=svAs-...eature=related
1968: "You're All I Need to Get By"
http://www.youtube.com/watch?v=EFqqgdhWEN8
1969: "You Ain't Livin' Till You're Lovin'"
Marvin Gaye took a hiatus after her death for more than a year, and the creation of his classic album 'What's Going On' was in large part influenced by Terrell's death. He changed a lot after she died. Tammi would have been remembered by many as one of the all time greats if she would've gotten more time. She's appreciated.
1966: "All I Do" (written by Stevie Wonder)
1967: "Two can Have a Party"
http://www.youtube.com/watch?v=SjcgJ2qHiIU
(check this video, it's not the original video; there was never made one, but it features a scene from the 1941 movie 'Helzapopin' with the incredible, incredible Whitey's Lindy Hoppers, I might do a little topic about them in a few weeks)
April 29, 1945 – March 16, 1970