| | |
| --- | --- |
| qrich | 10-30-2010 11:23 PM |
---
GT: Mavericks @ Clippers 10/31

@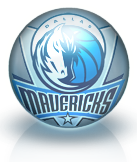 Los Angeles Clippers (0-2) VS Dallas Mavericks (1-1)

WHEN: Sunday, October 31st at 12:30 PM Pacific
WHERE: Staples Center in Los Angeles, California
Media: FSN Prime Ticket with MILPH & KFWB 980AM with Brian Sieman





Q's Quote:
"An amazing 0-2 start for the Clippers and the Mavericks coming up. Need to pull the upset."

Q's Key To The Game:

Rebound. Need to box out.
Ball Control. No turnovers.
Kaman needs to wake up.



Q's Prediction: 104-89 Clippers Lose
Q's Prediction Record: 0-2


All times are GMT -4. The time now is

09:48 PM

.
Powered by vBulletin Version 3.5.4
Copyright ©2000 - 2018, Jelsoft Enterprises Ltd. Terms of Use/Service | Privacy Policy