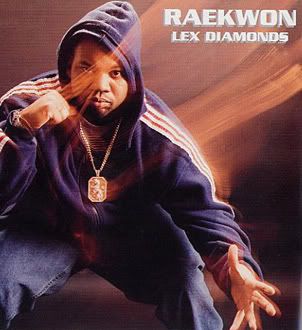 Raekwon's long-awaited album, Only Built 4 Cuban Linx II, is almost finished if not already completed, according to Wu-Tang Clan's official website, Wutangcorp.com.
The LP, which is produced by both Dr. Dre and the RZA, will feature appearances from the entire Wu family, as well as several other unnamed artists.
Meanwhile Wu-Tang counterpart, Ghostface Killah, is said to be already working on a follow-up to his March album, Fishscale, due out in stores on Dec. 12 – tentatively titled, More Fish.
The site also states that despite online rumors, Ghostface will not be appearing on Jay-Z's forthcoming album, Kingdom Come.
http://www.streethop.com/forum/article168887.html