League ID: 409764
League Name: Defense
Password: insidehoops
We can perfect this league as much as possible... we can make changes.
Draft Time: Sun Sep 5 3:30pm CDT
(we can change draft time)
Trying to set up a draft where the Defensive Players are almost as valuable as the Offensive Players...
This is about the best I could do:
QB, RB, RB, WR, WR, TE, WR/TE, WR/RB, WR/RB/TE
DB(x3), DL(x3), LB(x3)
6 Bench.
(30 man roster)
Using these Scoring Settings: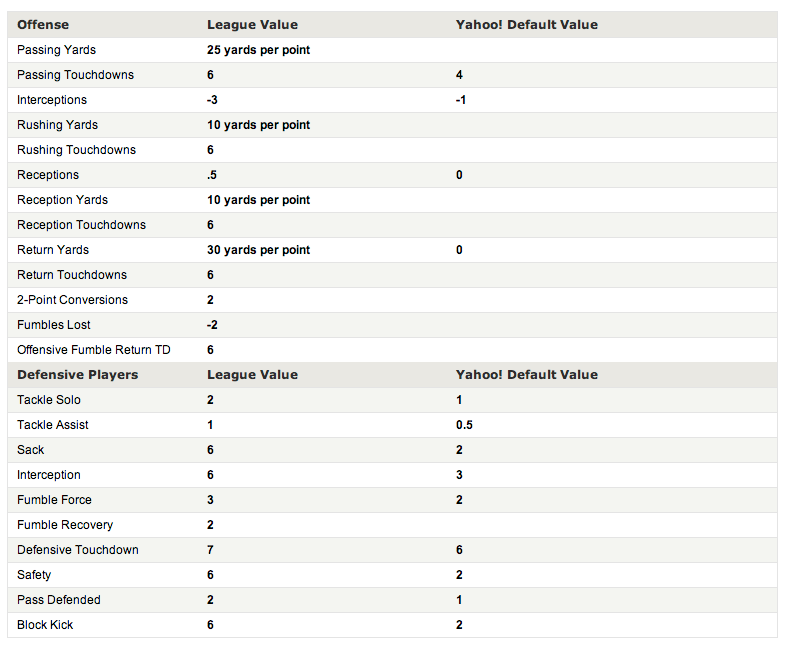 Defensive Players from 2009:
Linbackers: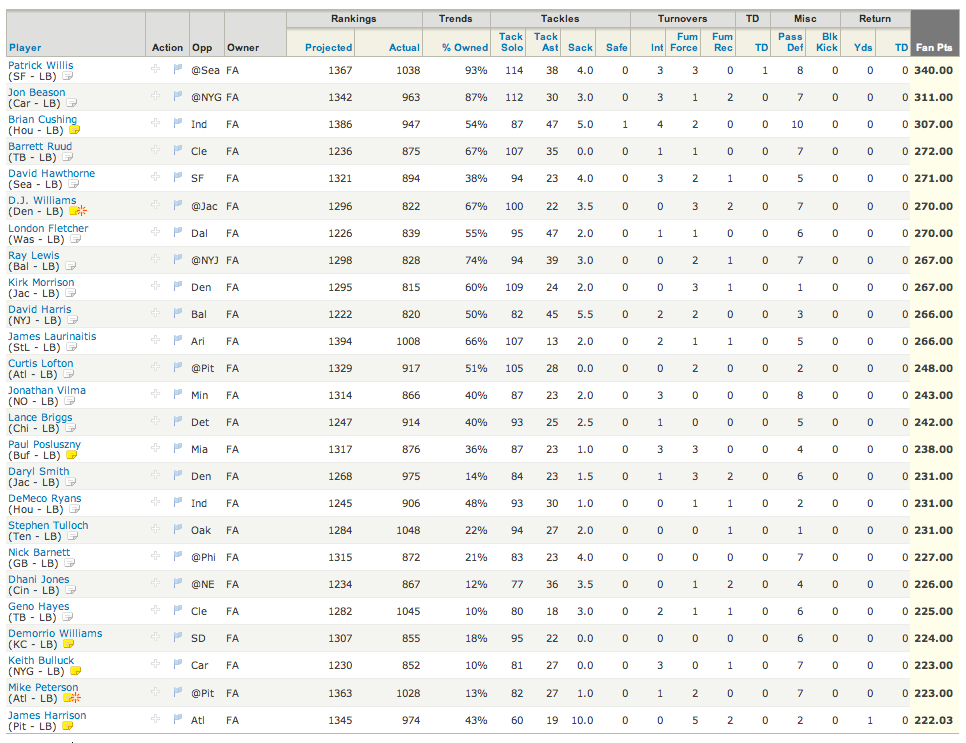 Defensive Line:
Defensive Backs: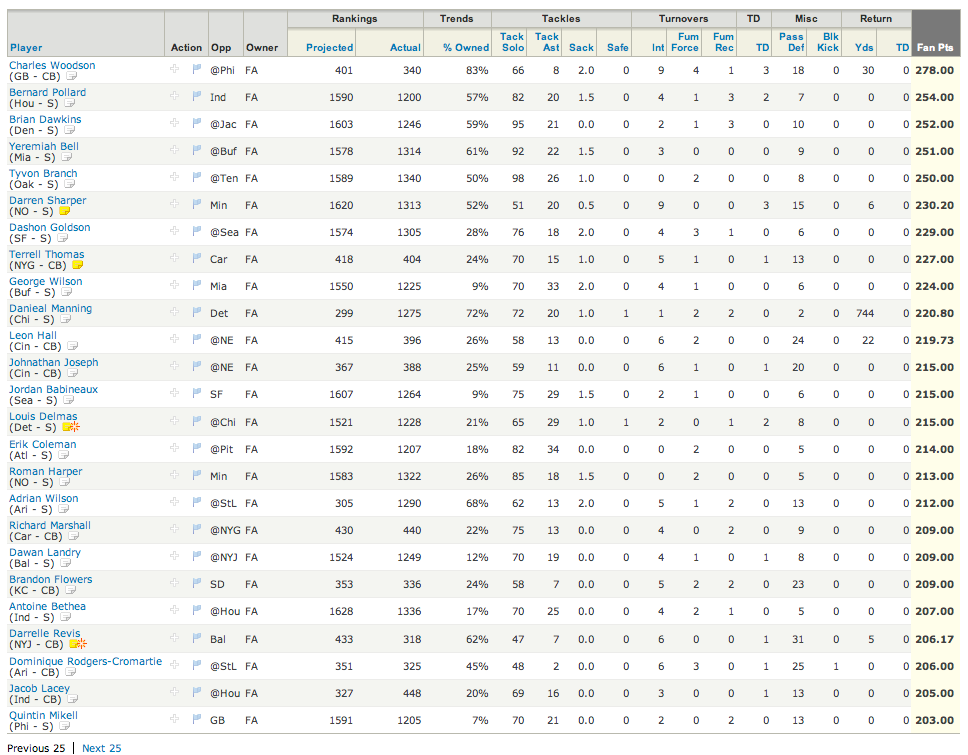 Offensive Players from 2009:
Wide Receivers and Tight Ends: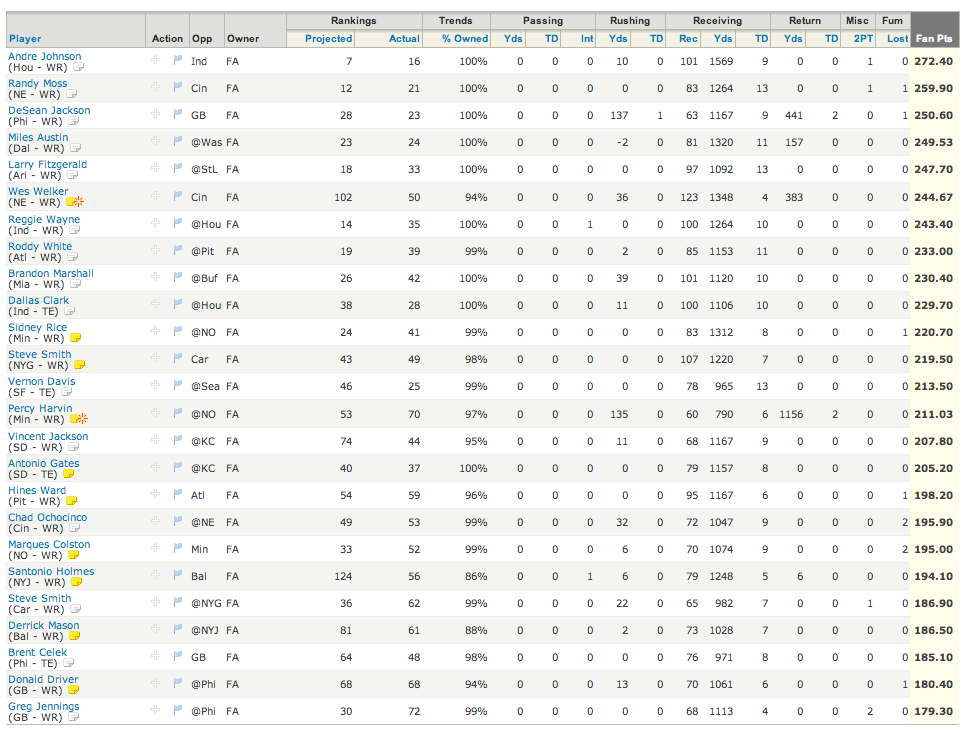 Running Backs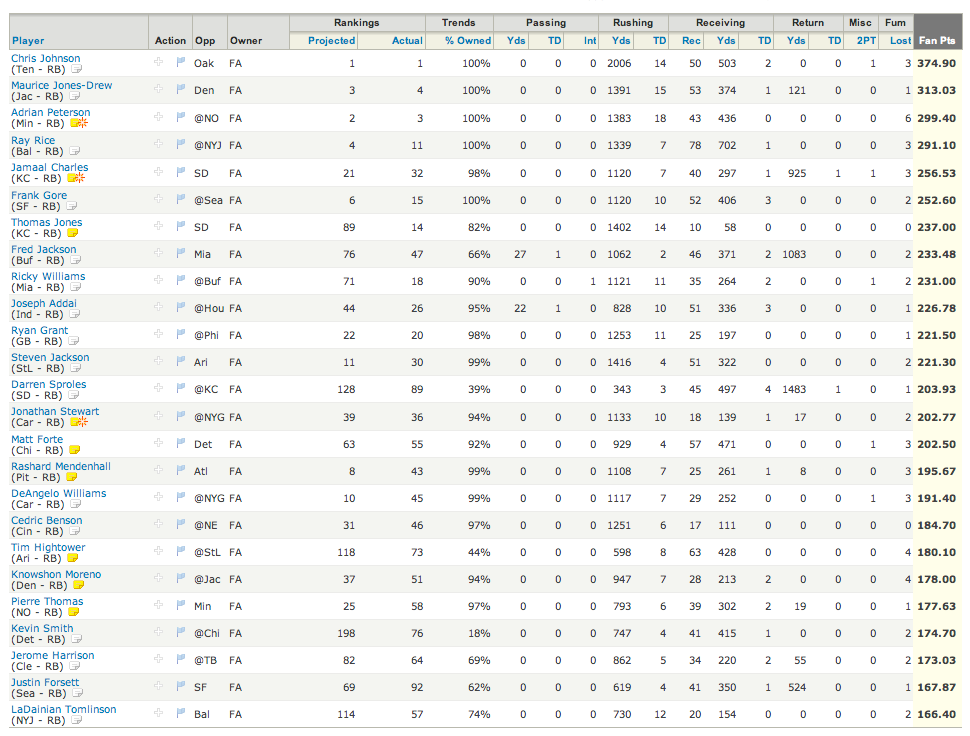 Quarter Backs