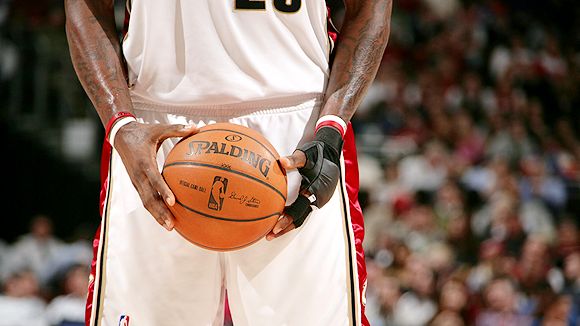 Look at the awesome glove,it reminds me of Darth Vader's two awesome gloves.
What do Darth Vader and Lebron James both share in common?
-They have alot of power
-Both are almost unstoppable to beat
-Both ended up getting hurt(hand and finger injuries), but both ended up having an awesome glove.
- Their masters are the most hated..
I am coming after you Kobe Bryant, my new amazing glove will destroy you and the Lakers