i got this idea from another web site i was trolling on...:)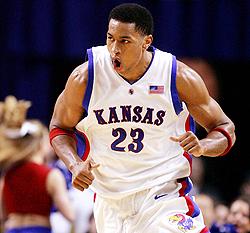 with all this talk about webber (who's quite old)....why dont we take a look at a guy like wayne simien....he was a beast at kansas and is still pretty young....
profile:
http://assets.espn.go.com/i/pkg/05NB.../250/18728.jpg
highlights:
http://www.youtube.com/watch?v=X67CGxgnPsg
he's battled a few injuries with the heat and was traded to minny in the offseason....then he was cut by minny because he couldnt give them a timetable for his injury...
well, he's now recovering and looking for a team.....why not take a stab at him?
http://www2.ljworld.com/news/2007/de...elease/?sports
thoughts?

p.s. i still like the idea of bringing in webber....but i was just exploring some of the other options we have.