LeBron James didn't sign with the New York Knicks, but like everyone else on the planet he knows that when you visit NYC, a party is in order.
On Thursday, December 16th, the Miami Heat superstar hosted a "One of a Kind" evening at Chelsea hot-spot 1Oak joined by fellow teammate Dwayne Wade with gal pal Gabrielle Union, New York Knicks superstar Amar'e Stoudemire with model Amber Rose, Jersey Shore's Ronnie Magro, New York Jets' Braylon Edwards, record executive Steve Stoute, DJ Clue, and 1Oak owners Richie Akiva and Scott Sartiano.
Guests were treated to DOBEL Tequila, and the music was run by DJ's Jus Ske and SussONE.
Tonight Madison Square Garden will be filled as New York basketball fanatics cheer on the hometown New York Knicks against the Heat.
LEBRON NYC 1Oak PARTY PHOTOS
LeBron James, Richie Akiva and Maverick Carter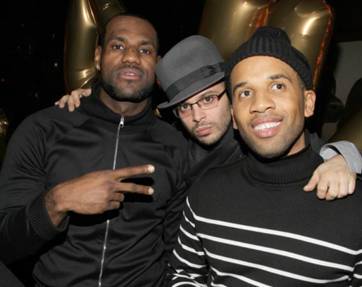 Amber Rose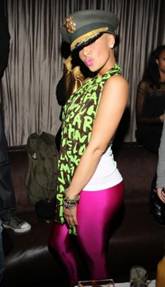 Ronnie Magro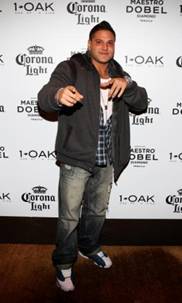 Have an opinion? Fans are discussing their take in this forum topic.