NBA Rumors
NBA rumors from around the web, featuring NBA trade rumors, hot news stories and more.
InsideHoops.com
Friday, June 23 NBA Rumors Page Stories
Updated 12:30 a.m. ET

The Minnesota Timberwolves tonight acquired forward Jimmy Butler
and the draft rights to center Justin Patton, the No. 16 selection in this year's draft from the Chicago Bulls, in exchange for guards Zach LaVine and Kris Dunn and the draft rights to forward Lauri Markkanen, the No. 7 selection in this year's draft.
Inside Hoops
Butler, a 6-7 forward, has played six seasons in the NBA, all with the Bulls. The three-time NBA All-Star (2015, 2016 and 2017)
averaged career highs with 23.9 points, 6.2 rebounds, 5.5 assists and 1.9 steals per game this past season en route to earning 2016-17 All-NBA Third Team honors. Butler scored 30+ points 14 times in 2016-17, including a season-high 52 points vs. Charlotte on Jan. 2.
Inside Hoops
After 14 months of relative inactivity, Tom Thibodeau made what may be the biggest splash in Timberwolves history on Thursday night.
Minnesota acquired all-star forward Jimmy Butler and the No. 16 pick, which it used to select Creighton center Justin Patton, in Thursday night's draft in exchange for Zach LaVine, Kris Dunn and the No. 7 pick
, a source confirmed.
St Paul Pioneer Press
Chicago used the No. 7 pick on Arizona forward Lauri Markkanen
, who was a likely candidate to land in Minnesota prior to the trade.
St Paul Pioneer Press

The Los Angeles Lakers have acquired center Brook Lopez and forward Kyle Kuzma from the Brooklyn Nets in exchange for center Timofey Mozgov and guard D'Angelo Russell
, it was announced today by General Manager Rob Pelinka. Lopez appeared in 75 games (all starts) for Brooklyn in 2016-17, averaging 20.5 points, 5.4 rebounds, 2.3 assists and 1.7 blocks per game. Formerly the 10th overall selection in the 2008 NBA Draft, he owns career averages of 18.6 points and 7.1 rebounds in 562 games with Brooklyn. The 2013 NBA All-Star departs as the Nets' all-time leading scorer.
Inside Hoops
After Brooklyn had traded away center Brook Lopez, coach Kenny Atkinson told The Post he wanted to get defense and rim protection out of Thursday's draft.
The Nets got both when Texas center Jarrett Allen fell in their laps at No. 22
. In the wake of an NBA-worst 20-62 campaign, it has been a while since the Nets have had a week this auspicious. They in essence flipped a year of Lopez (and cap space) for young foundation piece D'Angelo Russell on Tuesday, then Thursday at Barclays Center selected Lopez's successor.
NY Post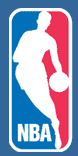 Markelle Fultz (1st, Philadelphia 76ers) is the first player from the University of Washington to be selected with the number one pick and the highest overall pick from the school since Brandon Roy
was chosen with the sixth pick in the 2006 NBA Draft. Fultz is the fifth Lottery pick (1985-present) from Washington, joining Roy, Spencer Hawes (2007), Terrence Ross (2012) and Marquese Chriss (2016). Detlef Schrempf was the eighth pick in the 1985 NBA Draft when the Lottery only consisted of the first seven picks.
Inside Hoops
Lonzo Ball (2nd pick, Los Angeles Lakers) is the highest pick from UCLA since Russell Westbrook went fourth overall in 2008
. He joins Sidney Wicks (1971), Dave Meyers (1975) and David Greenwood (1979) on the list of Bruins chosen with the second overall pick.
Inside Hoops
With the selection of Jayson Tatum (3rd pick, Boston Celtics), the Blue Devils have had at least one player selected in the Lottery in six of the last seven NBA drafts
: Kyrie Irving (2011), Austin Rivers (2012), Jabari Parker (2014), Jahlil Okafor and Justise Winslow (2015), Brandon Ingram (2016) and Tatum.
Inside Hoops
The Phoenix Suns selected fourth (Josh Jackson, Kansas) for the second year in a row
. In the 2016 NBA Draft, they used the No. 4 pick on 7-1 forward Dragan Bender of Croatia. Before last year, Phoenix had not selected fourth since drafting Alvan Adams in 1975.
Inside Hoops
De'Aaron Fox (5th pick, Sacramento Kings)
is the 15th Lottery pick from Kentucky since John Calipari became the head coach prior to the 2009-10 season.
Inside Hoops
Jonathan Isaac (6th pick, Orlando Magic) is the highest pick from Florida State since George McCloud went seventh in 1989
. He is the first Lottery pick for the Seminoles since Al Thornton was the 14th pick in the 2007 NBA Draft.
Inside Hoops
Lauri Markkanen (Finland) was selected 7th overall by the Minnesota Timberwolves, becoming the highest drafted Finnish player ever
. Markkanen participated in Basketball without Borders (BWB) Europe 2014 in Rome, Italy and in the first annual BWB Global Camp during NBA All-Star 2015 in New York City.
Inside Hoops
Frank Ntilikina (France) was selected 8th overall by the New York Knicks, becoming the highest drafted French player ever
. Ntilikina participated in Basketball without Borders (BWB) Europe 2015 in Gran Canaria, Spain and in the second annual BWB Global Camp during NBA All-Star 2016 in Toronto. There were 10 French players on 2016-17 opening night NBA rosters.
Inside Hoops

Cavs: Owner Dan Gilbert's search to replace general manager David Griffin, who parted ways with the team Monday, is not yet resolved as talks with former NBA star Chauncey Billups have not progressed to a job offer
. Two people familiar with the negotiations told the Associated Press on Thursday that Gilbert has not yet extended a contract proposal to Billups for a prominent role in his front office.
News Herald/AP
Gilbert met on consecutive days this week with Billups, who aspires to be an NBA executive, but they have not moved beyond talks
, said the people who spoke on condition of anonymity because of the sensitive nature of the talks.
News Herald/AP
Billups also has a long-term relationship with Gilbert from his days in Detroit and he's close friends with Cavs coach Tyronn Lue
, another journeyman guard who has found success in the next chapter of his basketball life. Billups lacks front office experience, but Gilbert would likely allow him to bring in someone to help his transition.
News Herald/AP
So now Knicks fans will turn their lonely eyes toward Frank Ntilikina, the Belgian-born French league point guard who probably will become their best defender on the day he shows up
— though that's not exactly a high bar — and is very much a cornerstone of who and what the Knicks hope to be in the next few years. So there's that. The 7-foot-3 purple elephant in the room, of course, was nowhere near the room. He was 4,200 miles away in his native Latvia. It was just past 3 o'clock in the morning in Latvia when the Knicks selected Ntilikina. We'll assume Porzingis woke up to that bit of news.
NY Post
Israel: Maccabi FOX Tel Aviv brought a familiar face back to its roster in center Alex Tyus
, who helped Maccabi win the Turkish Airlines EuroLeague crown in 2014. Tyus (2.03 meters, 29 years old) arrives from Galatasaray Odeabank Istanbul, where he ranked second in the league with 1.5 blocks per game. Tyus also averaged 10 points on 68.6% two-point shooting and 5.2 rebounds in 30 EuroLeague games for Galatasaray.
Euroleague.net
Read NBA Draft notes about some of the top picks
ABOUT OUR NBA RUMORS PAGE
We generally update this page once each morning, and again each afternoon or early evening. We recommend you bookmark this page and read it daily. It's the most time-efficient way to keep up with every hot NBA story that matters, every day. You don't have to spend hours on Twitter or Facebook following tons of NBA news accounts as they slowly release news all day and night. Simply hit this page each day. Everything that NBA news or rumors story that matters will be here.
Also read our
basketball blog
, which is where most of our live breaking news updates appear during the day. And see
basketball rumors
from yesterday and a few days earlier.