NBA Mock Draft
InsideHoops.com
2017 NBA Mock Draft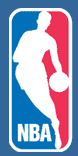 The InsideHoops.com 2017 NBA Mock Draft is a prime look at the what the league's big annual selection process is expected to look like.
INSIDEHOOPS.COM 2017 NBA MOCK DRAFT
Updated April 13, 2017
NOTE: We aren't factoring in which teams have traded their first round picks away, etc. just yet. For now, we're just listing teams with the worst record in the NBA first. We'll worry about who traded their picks later as the draft approaches. Team order below is by record as of March 3, 2017
1) Nets:
Lonzo Ball
, G, 6-6, 190, Freshman, UCLA
2016-17 Stats: 14.6 ppg, 6.0 rpg, 7.6 apg, 1.8 spg, 55.1% FG, 41.2% threes
2) Suns:
Markelle Fultz
, G, 6-4, 195, Freshman, Washington
2016-17 Stats: 23.2 ppg, 5.7 rpg, 5.9 apg, 1.2 bpg, 1.6 spg, 47.6% FG, 41.3% threes
3) Lakers:
Josh Jackson
, G, 6-8, 207, Freshman, Kansas
2016-17 Stats: 16.3 ppg, 7.4 rpg, 3.0 apg, 1.7 spg, 51.3% FG, 37.8% threes
4) Sixers:
Jayson Tatum
, F, 6-8, 205, Freshman, Duke
2016-17 Stats: 16.8 ppg, 7.3 rpg, 2.1 apg, 45.2% FG, 34.2% threes
5) Magic:
De'Aaron Fox
, G, 6-3, 187, Freshman, Kentucky
2016-17 Stats: 16.7 ppg, 4.0 rpg, 4.6 apg, 1.5 spg, 47.9% FG, 24.6% threes
6) Timberwolves:
Malik Monk
, G, 6-3, 200, Freshman, Kentucky
2016-17 Stats: 19.8 ppg, 2.5 rpg, 2.3 apg, 45.0% FG, 39.7% threes
7) Knicks:
Jonathan Isaac
, F, 6-10, 210, Freshman, Florida State
2016-17 Stats: 12.0 ppg, 7.8 rpg, 1.2 apg, 1.5 bpg, 1.2 spg, 50.8% FG
8) Kings:
Zach Collins
, F, 7-0, 230, Freshman, Gonzaga
2016-17 Stats: 10.0 ppg, 5.9 rpg, 0.4 apg, 1.8 bpg, 65.2% FG
9) Mavericks:
10) Pelicans:
11) Hornets:
12) Pistons:
13) Nuggets:
14) Heat:
More coming soon.
-----------------------------------------
December 17, 2016: According to
SI.com
, these are some names who deserve mention atop a 2017 NBA mock draft:
MARKELLE FULTZ, WASHINGTON: Although the Huskies are going through serious struggles, Fultz remains a fairly strong consensus at No. 1 as the New Year approaches. His combination of playmaking, size (a 6'10" wingspan!) and explosiveness had him here before he showed up in college and shot better than 40% from the three-point line.
JAYSON TATUM, DUKE: He's back from a foot sprain and has looked good as he eases back into Duke's rotation. A well-developed mid-range game has been complimented by some nice fundamental mid-post moves, and Tatum has always understood how to get his shot off and use his size pretty well.
JOSH JACKSON, KANSAS: From a physical standpoint, Jackson has everything you want in an NBA wing. He's one of the higher-end athletes in the draft and has the ability to be a true nuisance on the defensive end. He's a slasher in the halfcourt and at his best in the transition game, where his playmaking ability shines.
MALIK MONK, KENTUCKY: His athletic ability presents as much room to dream as any kid in this draft: he's one of those rare guys who just glides. In his first month or so at Kentucky, he's proven to critics that he can shoot the basketball.
DENNIS SMITH, N.C. STATE: He's taken a backseat to Fultz somewhat in the point guard conversation, but Smith is the other slashing guard with a nose for the basket garnering top five consideration.
LAURI MARKKANEN, ARIZONA: Markkanen arrived from Finland with less fanfare than he probably warranted: he's provided a presence on both ends of the floor and been a lynchpin for a Wildcats team thinned by injury. The first thing you notice is his ability to shoot from deep.
JONATHAN ISAAC, FLORIDA STATE: You'll probably hear some Brandon Ingram comparisons as the draft gets closer, and Isaac indeed comes from a similar template. A spindly forward, his height, jump shot and fluidity make him a obvious candidate to space the floor and score at the next level.
----------------------------------------------------------
FINAL 2016 NBA MOCK DRAFT
Updated June 22, 2016.
1) Philadelphia:
Ben Simmons
, SF, 6-10, 240, LSU, Freshman... 2015-16 stats: 19.2 ppg, 11.8 rpg, 4.8 apg, 2.0 spg, 56% FG, 33.3% 3FG
2) L.A. Lakers:
Brandon Ingram
, SF, 6-9, 190, Duke, Freshman... 2015-16 stats: 17.3 ppg, 6.8 rpg, 2.0 apg, 44.2% FG, 41% 3FG
3) Boston:
Buddy Hield
, SG, 6-5, 212, Oklahoma, Senior... 2015-16 stats: 25.0 ppg, 5.7 rpg, 2.0 apg, 50.1% FG, 45.7% 3FG
4) Phoenix:
Dragan Bender
, PF, 7-0, 225, Israel (from Croatia)
5) Minnesota:
Kris Dunn
, PG, 6-4, 220, Providence... 2015-16 stats: 16.4 ppg, 5.3 rpg, 6.2 apg, 2.5 spg, 44.8% FG, 37.2% 3FG
6) New Orleans:
Jamal Murray
, PG, 6-5, 201, Kentucky, Freshman... 2015-16 stats: 20.0 ppg, 5.2 rpg, 2.2 apg, 45.4% FG, 40.8% 3FG
7) Denver:
Marquese Chriss
, PF, 6-10, 233, Washington, Freshman... 2015-16 stats: 13.7 ppg, 5.4 rpg, 0.8 apg, 53% FG, 35% 3FG
8) Sacramento:
Jaylen Brown
, SF, 6-7, 225, California, Freshman... 2015-16 stats: 14.6 ppg, 5.4 rpg, 2.0 apg, 43.1% FG, 29.4% 3FG
9) Toronto:
Domantas Sabonis
, PF, 6-10, 240, Gonzaga, Soph... 2015-16 stats: 17.6 ppg, 11.8 rpg, 1.8 apg, 61.1% FG
10) Milwaukee:
Wade Baldwin
, PG, 6-4, 202, Vanderbilt, Soph... 2015-16 stats: 14.1 ppg, 4.0 rpg, 5.2 apg, 42.7% FG, 40.6% 3FG
11) Orlando:
Jakob Poeltl
, C, 7-1, 239, Utah (from Austria), Soph... 2015-16 stats: 17.2 ppg, 9.1 rpg, 1.9 apg, 1.6 bpg, 64.6% FG
12) Utah:
Henry Ellenson
, PF, 6-11, 242, Marquette, Freshman... 2015-16 stats: 17.0 ppg, 9.7 rpg, 1.8 apg, 44.6% FG, 28.8% 3FG
13) Phoenix:
Deyonta Davis
, PF, 6-11, 237, Michigan State, Freshman... 2015-16 stats: 7.5 ppg, 5.5 rpg, 1.8 bpg, 59.8% FG
14) Chicago:
Skal Labissiere
, PF, 6-11, 215, Kentucky (from Haiti), Freshman... 2015-16 stats: 6.6 ppg, 3.1 rpg, 1.6 bpg, 51.6% FG
15. Denver: Denzel Valentine (Michigan State)
16. Boston: Dejounte Murray (Washington)
17. Memphis: Malachi Richardson (Syracuse)
18. Detroit: Malik Beasley (Florida State)
19. Denver: Timothe Luwawu (France)
20. Indiana: Tyler Ulis
21. Atlanta: Furkan Korkmaz
22. Charlotte: Taurean Prince
23. Boston: Gary Payton II
24. Philadelphia: DeAndre' Bembry
25. L.A. Clippers: Cheick Diallo
26. Philadelphia: Damian Jones
27. Toronto: Ivica Zubac
28. Phoenix: Anthony Barber
29. San Antonio: Thon Maker
30. Golden State: Diamond Stone
2015 NBA MOCK DRAFT
This was our final 2015 NBA mock draft:
2015 NBA MOCK DRAFT
Updated June 24, 2015

1) Minnesota Timberwolves:
Karl-Anthony Towns | Kentucky | Freshman | C | 7-0 | 250
2014-15 Stats: 10.3 ppg, 6.7 rpg, 2.3 bpg, 56.6% FG in 21.1 mpg

2) L.A. Lakers:
Jahlil Okafor | Duke | Freshman | C | 6-11 | 270
2014-15 Stats: 17.3 ppg, 8.5 rpg, 1.4 bpg, 66.4% FG, 30.1 mpg

3) Philadelphia 76ers:
D'Angelo Russell | Ohio State | Freshman | SG | 6-5 | 175
2014-15 Stats: 19.3 ppg, 5.7 rpg, 5.0 apg, 44.9% FG, 41.1% 3FG, 33.9 mpg

4) NY Knicks:
Kristaps Porzingis | Latvia | PF | 7-0 | 220

5) Orlando Magic:
Justise Winslow | Duke | Freshman | SF | 6-7 | 230
2014-15 Stats: 12.6 ppg, 6.5 rpg, 2.1 apg, 48.6% FG in 29.1 mpg

6) Sacramento Kings:
Mario Hezonja | Croatia | SG | 6-8 | 215

7) Denver Nuggets:
Emmanuel Mudiay | China | PG | 6-5 | 190

8) Detroit Pistons:
Frank Kaminsky | Wisconsin | Senior | PF | 6-11| 245
2014-15 Stats: 18.8 ppg, 8.2 rpg, 2.6 apg, 1.5 bpg, 54.7% FG in 33.6 mpg

9) Charlotte Hornets:
Myles Turner | Texas | Freshman | PF-C | 6-11 | 240
2014-15 Stats: 10.1 ppg, 6.5 rpg, 2.6 bpg, 45.5% FG in 22.2 mpg

10) Miami Heat:
Willie Cauley-Stein | Kentucky | Junior | C | 7-0 | 245
2014-15 Stats: 8.9 ppg, 6.4 rpg, 1.7 bpg, 57.2% FG in 25.9 mpg

11) Indiana Pacers:
Stanley Johnson | Arizona | Freshman | SF | 6-7 | 245
2014-15 Stats: 13.8 ppg, 6.5 rpg, 1.7 apg, 44.6% FG in 28.4 mpg

12) Utah Jazz:
Cameron Payne | Murray State | Sophomore | PG | 6-2 | 180
2014-15 Stats: 20.2 ppg, 3.7 rpg, 6.0 apg, 1.9 spg, 45.6% FG in 32.2 mpg

13) Phoenix Suns:
Sam Dekker | Wisconsin | Junior | SF | 6-9 | 230
2014-15 Stats: 13.9 ppg, 5.5 rpg, 1.2 apg, 52.5% FG in 31.0 mpg

14) Oklahoma City Thunder:
Bobby Portis | Arkansas | Sophomore | PF | 6-11 | 242
2014-15 Stats: 17.5 ppg, 8.9 rpg, 1.4 bpg, 53.6% FG in 29.9 mpg

15) Brooklyn Nets:
Trey Lyles | Kentucky | Freshman | PF | 6-10 | 250
2014-15 Stats: 8.7 ppg, 5.2 rpg, 1.1 apg, 48.8% FG in 23.0 mpg

16) Boston Celtics:
Tyus Jones | Duke | Freshman | PG | 6-1 | 185
2014-15 Stats: 11.8 ppg, 3.5 rpg, 5.6 apg, 41.7% FG, 37.9% 3FG in 33.9 mpg

17) Milwaukee Bucks:
Devin Booker | Kentucky | Freshman | SG | 6-6 | 205
2014-15 Stats: 10.0 ppg, 2.0 rpg, 1.1 apg, 47.0% FG in 21.5 mpg

18) Houston Rockets (from N.O.):
Kelly Oubre | Kansas | Freshman | SF | 6-6 | 205
2014-15 Stats: 9.3 ppg, 5.0 rpg, 0.8 apg, 44.4% FG in 21.0 mpg

19) Washington Wizards:
Rondae Hollis-Jefferson | Arizona | Sophomore | F | 6-7 | 220
2014-15 Stats: 11.2 ppg, 6.8 rpg, 1.6 apg, 50.2% FG

20) Toronto Raptors:
Jerian Grant | Notre Dame | Senior | G | 6-5 | 202
2014-15 Stats: 16.5 ppg, 3.0 rpg, 6.7 apg, 47.8% FG, 31.6% 3FG

21 Dallas Mavericks:
R.J. Hunter | Georgia State | Junior | G | 6-6 | 190
2014-15 Stats: 19.7 ppg, 4.7 rpg, 3.6 apg, 39.5% FG

22) Chicago Bulls:
Justin Anderson | Virginia | Junior | SF-SG | 6-6 | 225
2014-15 Stats: 12.2 ppg, 4.0 rpg, 1.7 apg, 46.6% FG in 27.8 mpg

23) Portland Trail Blazers:
Montrezl Harrell | Louisville | Junior | PF | 6-8 | 230
2014-15 Stats: 15.7 ppg, 9.2 rpg, 1.2 bpg, 56.6% FG in 35.1 mpg

24) Cleveland Cavaliers:
Kevon Looney | UCLA | Freshman | F | 6-9 | 220
2014-15 Stats: 11.6 ppg, 9.2 rpg, 1.4 apg, 1.3 spg, 47.0% FG in 30.9 mpg

25) Memphis Grizzlies: Rashad Vaughn
26) San Antonio: Terry Rozier
27) L.A. Lakers (From Hou): Anthony Brown
28) Boston (From LAC): Jarell Martin
29) Brooklyn (From Atl): Rakeem Christmas
30) Golden State: Delon Wright


-------------------------------------

FINAL 2014 NBA MOCK DRAFT

Updated June 25, 2014

1) Cleveland Cavaliers: Andrew Wiggins - SG, 6'8", 200lbs, Kansas

2) Milwaukee Bucks: Jabari Parker - SF, 6'8", 241lbs, Duke

3) Philadelphia 76ers: Joel Embiid - C, 7'0", 250 lbs, Kansas

4) Orlando Magic: Dante Exum - PG, 6'6", 188 lbs, Australia

5) Utah Jazz: Noah Vonleh - PF, 6'10", 240 lbs, Indiana

6) Boston Celtics: Julius Randle - PF, 6'9", 225 lbs, Kentucky

7) Los Angeles Lakers: Marcus Smart - PG, 6'4", 225 lbs, Oklahoma State

8) Sacramento Kings: T.J. Warren - F, 6'8", 215 lbs, North Carolina State

9) Charlotte (From Detroit): Doug McDermott - SF, 6'7", 225 lbs, Creighton

10) Philadelphia (From New Orleans): Nik Stauskas - SG, 6'6", 191 lbs, Michigan

11) Denver Nuggets: Jusuf Nurkic - C, 6'11", 280 pounds, Bosnia

12) Orlando (From New York via Denver): Rodney Hood - F, 6'8", 215 lbs, Duke

13) Minnesota Timberwolves: Zach LaVine - G, 6'5", 180 lbs, UCLA

14) Phoenix Suns: Elfrid Payton - G, 6'3", 190 lbs, Louisiana-Lafayette

15) Atlanta Hawks: Dario Saric - PF, 6'10", 225 lbs, Croatia

16) Chicago Bulls (From Charlotte): Aaron Gordon - PF, 6'8", 210 lbs, Arizona

17) Boston Celtics (From Brooklyn): Kyle Anderson - G/F, 6'9", 230 lbs, UCLA

18) Phoenix Suns (From Washington): Adreian Payne - F, 6'10", 245 lbs, Michigan State

19) Chicago Bulls: Gary Harris - SG, 6'4", 210 lbs, Michigan State

20) Toronto Raptors: Clint Capela - F, 6'11", 222 lbs, Switzerland

21) Oklahoma City Thunder (From Dallas via Hou/LAL): Tyler Ennis - PG, 6'2", 180 lbs, Syracuse

22) Memphis Grizzlies: Cleanthony Early - F, 6'8", 220 lbs, Wichita State

23) Utah Jazz (From Golden State): Shabazz Napier - G, 6'1", 180 lbs, Connecticut

24) Charlotte Hornets (From Portland): Glenn Robinson III - F, 6'6", 220 lbs, Michigan

25) Houston Rockets: P.J. Hairston - G, 6'6", 220 lbs, UNC

26) Miami Heat: James Young - SF, 6'7", 200 lbs, Kentucky

27) Phoenix Suns (From Indiana): C.J. Wilcox - G, 6'5", 195 lbs, Washington

28) LA Clippers: Jerami Grant - F, 6'8", 210 lbs, Syracuse

29) Oklahoma City Thunder: Jordan Adams - G, 6'5", 220 lbs, UCLA

30) San Antonio Spurs: Mitch McGary - F, 6'10", 255 lbs, Michigan

--------------------------------------

OLDER MOCK DRAFTS

2013 NBA MOCK DRAFT
Updated June 25, 2013

1. Cleveland: Nerlens Noel
2. Orlando: Victor Oladipo
3. Washington: Otto Porter
4. Charlotte: Alex Len
5. Phoenix: Ben McLemore
6. New Orleans: Trey Burke
7. Sacramento: Anthony Bennett
8. Detroit: C.J. McCollum
9. Minnesota: Cody Zeller
10. Portland: Kentavious Caldwell-Pope
11. Philadelphia: Steven Adams
12. Oklahoma City: Michael Carter-Williams
13. Dallas: Shabazz Muhammad
14. Utah: Kelly Olynyk
15. Milwaukee: Mason Plumlee
16. Boston: Shane Larkin
17. Atlanta: Sergey Karasev
18. Atlanta: Dennis Schroeder
19. Cleveland: Jamaal Franklin
20. Chicago: Tony Mitchell
21. Utah: Giannis Adetokunbo
22. Brooklyn: Tim Hardaway Jr
23. Indiana: Gorgui Dieng
24. New York: Reggie Bullock
25. LA Clippers: Lucas Nogueira
26. Minnesota: Rudy Gobert
27. Denver: Allen Crabbe
28. San Antonio: Ricky Ledo
29. Oklahoma City: Erick Green
30. Phoenix: Tony Snell

FIRST ROUND BUBBLE: Isaiah Canaan, Jeff Withey, Glen Rice, Tony Snell, Nate Wolters, Pierre Jackson


2013 NBA MOCK DRAFT
Updated May 28, 2013

1. Cleveland: Nerlens Noel (F, Freshman, Kentucky)

2. Orlando: Ben McLemore (SG, Freshman, Kansas)

3. Washington: Otto Porter (SF, Soph, Georgetown)

4. Charlotte: Anthony Bennett (PF, Freshman, UNLV)

5. Phoenix: Alex Len (C, Soph, Maryland)

6. New Orleans: Victor Oladipo (SG, Junior, Indiana)

7. Sacramento: Trey Burke (PG, Soph, Michigan)

8. Detroit: Shabazz Muhammad (SG, Freshman, UCLA)

9. Minnesota: C.J. McCollum (G, Senior, Lehigh)

10. Portland: Cody Zeller (C, Soph, Indiana)

11. Philadelphia: Kentavious Caldwell-Pope (G, Sophomore, Georgia)

12. Oklahoma City (from Toronto via Houston): Kelly Olynyk (C, Junior Gonzaga)

13. Dallas: Michael Carter-Williams (G, Soph, Syracuse)

14. Utah: Steven Adams (C, Freshman, Pittsburgh)

15. Milwaukee: Mason Plumlee (PF, Senior, Duke)

16. Boston: Dennis Schroeder (PG, Germany)



----------

FINAL 2012 NBA MOCK DRAFT



FINAL NBA MOCK DRAFT 2012


Updated June 27, 2012

1. New Orleans Hornets: Anthony Davis (PF, 6-11, 222)
Stats: 14.2 ppg, 10.4 rpg, 1.3 apg, 1.06 tpg, 1.4 spg, 4.7 bpg, 32.0 mpg, .624 FG, .150 3PT, .709 FT

2. Charlotte Bobcats: Thomas Robinson (PF, 6-9, 244)
Stats: 17.7 ppg, 11.9 rpg, 1.8 apg, 2.7 tpg, 1.1 spg, 0.9 bpg, 31.3 mpg, .505 FG, .500 3PT, .682 FT

3. Washington Wizards: Bradley Beal (G, 6-5, 202)
Stats: 14.8 ppg, 6.7 rpg, 2.2 apg, 2.1 tpg, 1.4 spg, 0.8 bpg, 34.2 mpg, .445 FG, .339 3PT, .769 FT

4. Cleveland Cavaliers: M. Kidd-Gilchrist (SF, 6-8, 233)
Stats: 11.9 ppg, 7.4 rpg, 1.9 apg, 2.2 tpg, 1.0 spg, 0.9 bpg, 31.1 mpg, .491 FG, .255 3PT, .745 FT

5. Sacramento Kings: Harrison Barnes (SF, 6-8, 228)
Stats: 17.1 ppg, 5.2 rpg, 1.1 apg, 2.2 tpg, 1.1 spg, 29.2 mpg, .440 FG, .358 3PT, .723 FT

6. Portland Trail Blazers (from Nets): Damian Lillard (PG, 6-3, 189)
Stats: 24.5 ppg, 5.0 rpg, 4.0 apg, 2.3 tpg, 1.5 spg, 34.5 mpg, .467 FG, .409 3PT, .887 FT

7. Golden State Warriors: Jeremy Lamb (G, 6-5, 179)
Stats: 17.7 ppg, 4.9 rpg, 1.7 apg, 2.0 tpg, 1.2 spg, 0.6 bpg, 37.2 mpg, .478 FG, .336 3PT, .810 FT

8. Toronto Raptors: Austin Rivers (G, 6-5, 203)
Stats: 15.5 ppg, 3.4 rpg, 2.1 apg, 2.3 tpg, 1.0 spg, 29.2 mpg, .433 FG, .365 3PT, .658 FT

9. Detroit Pistons: John Henson (F, 6-11, 216)
Stats: 13.7 ppg, 9.9 rpg, 1.3 apg, 1.3 tpg, 2.9 bpg, 29.1 mpg, .500 FG, .511 FT

10. New Orleans (from Minn vs LAC): Tyler Zeller (PF/C, 7-0, 247)
Stats: 16.3 ppg, 9.6 rpg, 0.9 apg, 1.9 tpg, 0.9 spg, 1.5 bpg, 28.2 mpg, .553 FG, .808 FT

11. Portland Trail Blazers: Dion Waiters (G, 6-4, 221)
Stats: 12.6 ppg, 2.3 rpg, 2.5 apg, 1.3 tpg, 1.8 spg, 24.1 mpg, .476 FG, .363 3PT, .729 FT

12. Houston Rockets: Andre Drummond (C, 7-0, 279)
Stats: 10.0 ppg, 7.6 rpg, 0.4 apg, 1.5 tpg, 0.8 spg, 2.7 bpg, 28.4 mpg, .538 FG, .295 FT

13. Phoenix Suns: Meyers Leonard (C, 7-1, 250)
Stats: 13.6 ppg, 8.2 rpg, 1.3 apg, 2.1 tpg, 0.5 spg, 1.9 bpg, 31.8 mpg, .584 FG, .091 3PT, .732 FT

14. Milwaukee Bucks: Terrence Ross (SG, 6-7, 197)
Stats: 16.4 ppg, 6.4 rpg, 1.4 apg, 2.0 tpg, 1.3 spg, 0.9 bpg, 31.1 mpg, .457 FG, .371 3PT, .774 FT

15. Philadelphia 76ers: Jared Sullinger (PF, 6-9, 268)
Stats: 17.5 ppg, 9.2 rpg, 1.2 apg, 1.9 tpg, 1.2 spg, 1.1 bpg, 30.4 mpg, .519 FG, .400 3PT, .768 FT

16. Houston Rockets (from NY): Arnett Moultrie (PF, 6-11, 233)
Stats: 16.4 ppg, 10.5 rpg, 1.2 apg, 2.4 tpg, 0.8 spg, 0.8 bpg, 35.8 mpg, .549 FG, .780 FT, .444 3PT

17. Dallas Mavericks: Kendall Marshall (PG, 6-4, 198)
Stats: 8.1 ppg, 2.6 rpg, 9.8 apg, 2.8 tpg, 1.2 spg, 33.0 mpg, .467 FG, .354 3PT, .696 FT

18. Houston Rockets (from Minnesota, via Utah): Moe Harkless (SF, 6-9, 207)
Stats: 15.3 ppg, 8.6 rpg, 1.4 apg, 2.4 tpg, 1.6 spg, 1.4 bpg, 36.1 mpg, .445 FG, .202 3PT, .678 FT

19. Orlando Magic: Perry Jones (SF, 6-11, 234)
Stats: 13.5 ppg, 7.6 rpg, 1.3 apg, 1.7 tpg, 0.8 spg, 0.6 bpg, 30.7 mpg, .500 FG, .696 FT, .303 3PT

20. Denver Nuggets: Royce White (PF, 6-8, 261)
Stats: 13.4 ppg, 9.3 rpg, 5.0 apg, 3.8 tpg, 1.2 spg, 0.9 bpg 31.5 mpg, .534 FG, .333 3PT, .498 FT

21. Boston Celtics: Terrence Jones (SF, 6-10, 252)
Stats: 12.3 ppg, 7.2 rpg, 1.3 apg, 1.6 tpg, 1.3 spg, 1.8 bpg, 29.3 mpg, .500 FG, .327 3PT, .627 FT

22. Boston Celtics (from LAC vs OKC): Andrew Nicholson (PF, 6-10, 234)
Stats: 18.5 ppg, 8.4 rpg, 1.0 apg, 2.5 tpg, 2.0 bpg, 23.2 mpg, .571 FG, .434 3PT, .776 FT

23. Atlanta Hawks: John Jenkins (G, 6-4, 212)
Stats: 19.9 ppg, 2.9 rpg, 1.2 apg, 1.6 tpg, 0.8 spg, 33.6 mpg, .474 FG, .439 3PT, .837 FT

24. Cleveland Cavaliers (from LAL): Fab Melo (C, 7-0, 255)
Stats: 7.8 ppg, 5.8 rpg, 0.7 apg, 1.4 tpg, 0.5 spg, 2.9 bpg, 25.4 mpg, .566 FG, .633 FT

25. Memphis Grizzlies: Quincy Miller (SF, 6-10, 219)
Stats: 10.6 ppg, 4.9 rpg, 1.4 apg, 1.8 tpg, 0.7 spg, 0.6 bpg, 24.4 mpg, .447 FG, .348 3PT, .816 FT

26. Indiana Pacers: Doron Lamb (G, 6-5, 199)
Stats: 13.7 ppg, 2.7 rpg, 1.5 apg, 1.1 tpg, 0.5 spg, 31.2 mpg, .474 FG, .292 3PT, .826 FT

27. Miami Heat: Marquis Teague (PG, 6-2, 180)
Stats: 10.0 ppg, 2.5 rpg, 4.8 apg, 2.7 tpg, 0.9 spg, 32.6 mpg, .412 FG, .325 3PT, .714 FT

28. Oklahoma City Thunder: Jeffrey Taylor (SF, 6-7, 225)
Stats: 16.1 ppg, 5.6 rpg, 1.7 apg, 2.2 tpg, 1.3 spg, 32.1 mpg, .493 FG, .605 FT, .423 3PT

29. Chicago Bulls: Will Barton (SG, 6-6, 175)
Stats: 18.0 ppg, 8.0 rpg, 2.9 apg, 2.1 tpg, 1.4 spg, 0.7 bpg, 35.3 mpg, .509 FG, .346 3PT, .749 FT

30. Golden State Warriors (from SA): Tony Wroten (G, 6-5, 205)
Stats: 16.0 ppg, 5.0 rpg, 3.7 apg, 3.8 tpg, 1.9 spg, 30.3 mpg, .443 FG, .161 3PT, .583 FT



----------



FINAL 2011 NBA Mock Draft



1) Cleveland Cavaliers (from LAC): Kyrie Irving (PG, Duke) - Every rebuilding team needs a real floor general. Probably the best prospect in the 2011 Draft.

2) Minnesota Timberwolves: Derrick Williams (F, Arizona) - Extremely versatile scorer and rebounder who insists he'll be an NBA small forward. Very athletic, talented and may be worthy of going no.1 overall.

3) Utah Jazz (from NJ): Enes Kanter (F/C, Turkey) - A high-IQ scorer and rebounder. Impressed in the NBA Combine. Can score in more than one way, and appears to have moves. His knees may be a concern. Very strong.

4) Cleveland Cavaliers: Jonas Valanciunas (PF, Lithuania) - A raw project who is still in development. People believe in his potential. Buyout issues are a concern.

5) Toronto Raptors: Brandon Knight (PG, Kentucky) - A scoring guard who can penetrate, has quickness, still developing his passing and pure point guard skills. Fast.

6) Washington Wizards: Kawhi Leonard (SF, San Diego State) - Strong rebounder with fire, energy, defensive skills and a still-developing offense. An aggressive, gritty competitor.

7) Sacramento Kings: Jimmer Fredette (PG, Brigham Young) - Scores in a big way. Needs to improve defense. Will be an NBA point guard who can score, not a shooting guard.

8) Detroit Pistons: Marcus Morris (F, Kansas) - Can score inside, versatile offensive player, can rebound, hits from outside if wide open, tweener in NBA.

9) Charlotte Bobcats: Tristan Thompson (PF, Texas) - Energetic big forward who moves well without the ball and is always looking to make something happen. Defends well. Has limited offensive development. Bricks free throws in scary fashion.

10) Milwaukee Bucks: Klay Thompson (SG, Washington State) - A scoring guard who needs to improve his ball-handling. Nails shots in a big way. Huge game from the perimeter. Needs to improve overall athletic ability.

11) Golden State Warriors: Alec Burks (SG, Colorado) - A scorer with limited range who rebounds well for his size. Athletic guy who should add physical strength. Needs to improve outside shot and defense.

12) Utah Jazz: Kemba Walker (PG, Connecticut) - A good guard prospect with decent NBA potential. Small size an issue. Extremely quick. Tough to say how his NBA defense will be.

13) Phoenix Suns: Jan Vesely (F, Czech Republic) - Tall, lanky forward who moves well, is versatile and improving. Loves to dunk. Tough to say that he's great at anything in particular just yet. Very athletic. Still developing an offense. Can't shoot. Fun personality.

14) Houston Rockets: Chris Singleton (F, Florida State) - A defensive-minded player with limited offensive ability. Might be the best perimeter defender in this year's draft.

15) Indiana Pacers: Bismack Biyombo (PF, Congo) - Inside player who block shots, rebounds and draws fouls. A lot is still unknown about how refined his game is when facing great competition. Lousy hands. Limited offensive skills.

16) Philadelphia 76ers: Jordan Hamilton (SF, Texas) - A scorer who rebounds well but forces some shots and needs to improving awareness

17: New York Knicks: Marshon Brooks (SG, Providence) - Hits buckets. Produces points in a big way. Huge wingspan and very big hands for a guard.

18: Washington Wizards (from Atl): Markieff Morris (PF, Kansas) - A rebounder who tries to only take good shots and is getting better offensively

19: Charlotte Bobcats (from NO via Por): Donatas Motiejunas (PF, Lithuania) - Skinny, nice shooting range, scores from everywhere. Appears to have real offensive moves. Toughness in question. Can shoot.

20: Minnesota Timberwolves (from Mem via Utah): Nikola Vucevic (C, Montenegro) - Huge center who scores and rebounds.

21: Portland Trail Blazers: Iman Shumpert (G, Georgia Tech) - A rebounding, very defensive guard with limited shooting ability and a lousy outside shot who steals the ball like crazy. Extremely athletic.

22: Denver Nuggets: Kenneth Faried (PF, Morehead State) - Scored, rebounded and blocked shots against weak college competition. Grabs boards like crazy.

23: Houston Rockets (from Orl via Pho): Kyle Singler (F, Duke) - A shooter who shoots, shoots, and can shoot. He also sometimes rebounds.

24: Oklahoma City Thunder: Justin Harper (F, Richmond) - A scorer and rebounder who improved pretty much every college season he played. Nice range for a big forward.

25: Boston Celtics: Tobias Harris (PF, Tennessee) - Scores, rebounds, needs to improve shooting range. Versatile player. Should do conditioning work.

26: Dallas Mavericks: Jeremy Tyler (PF/C, San Diego/International) - Dropped out of high school to get questionable pro experience, but gained physical toughness and probably some emotional maturity out of the experience. Big, athletic and strong, but raw.

27: New Jersey Nets (from LAL): Reggie Jackson (G, Boston College) - A solid guard whose shooting ability took a huge leap forward last season.

28: Chicago Bulls (from Mia via Tor): Shelvin Mack (G, Butler) - Sturdy combo guard who is pretty solid at just about everything. Certainly been a winner in college.

29: San Antonio Spurs: Tyler Honeycutt (SF, UCLA) - A defensive-minded swingman

30: Chicago Bulls: Nolan Smith (PG, Duke) - A small-frame point guard who is a pretty solid player and would fit nicely as a backup.



----------



FINAL 2010 NBA Mock Draft



1) Washington Wizards: John Wall (PG, Kentucky, Freshman)

2) Philadelphia 76ers: Evan Turner (SG/SF, Ohio State, Junior)

3) New Jersey Nets: Derrick Favors (PF, Georgia Tech, Freshman)

4) Minnesota Timberwolves: Wesley Johnson (F, Syracuse, Junior)

5) Sacramento Kings: DeMarcus Cousins (C, Kentucky, Freshman)

6) Golden State Warriors: Ekpe Udoh (F/C, Baylor, Junior)

7) Detroit Pistons: Greg Monroe (F/C, Georgetown, Sophomore)

8) Los Angeles Clippers: Al-Farouq Aminu (F, Wake Forest, Sophomore)

9) Utah Jazz (from NY): Luke Babbitt (SF, Nevada, Sophomore)

10) Indiana Pacers: Patrick Patterson (PF, Kentucky, Junior)

11) New Orleans Hornets: Paul George (SF, Fresno State, Sophomore)

12) Memphis Grizzlies: Ed Davis (PF, North Carolina, Junior)

13) Toronto Raptors: Xavier Henry (SG, Kansas, Freshman)

14) Houston Rockets: Cole Aldrich (C, Kansas, Junior)

15) Milwaukee Bucks (from Chi): Gordon Hayward (SF, Butler, Sophomore)

16) Minnesota T-Wolves (from Cha via Den): Damion James (SF, Texas, Senior)

17) Chicago Bulls (from Mil): Larry Sanders (PF, VCU, Junior)

18) Miami Heat: Eric Bledsoe (PG, Kentucky, Freshman)

19) Boston Celtics: Avery Bradley (G, Texas, Freshman)

20) San Antonio Spurs: Solomon Alabi (C, Florida State, Sophomore)

21) Oklahoma City Thunder: Hassan Whiteside (F/C, Marshall, Freshman)

22) Portland Trail Blazers: Elliot Williams (G, Memphis, Sophomore)

23) Minnesota T-Wolves (from Utah via Phil): James Anderson (SG, Oklahoma State, Junior)

24) Atlanta Hawks: Daniel Orton (F/C, Kentucky, Freshman)

25) Memphis Grizzlies (from Den): Greivis Vasquez (SG, Maryland, Senior)

26) Oklahoma City Thunder (from Pho): Craig Brackins (F, Iowa State, Junior)

27) New Jersey Nets (from Dal): Dominique Jones (G, South Florida, Junior)

28) Memphis Grizzlies (from LAL): Jordan Crawford (G, Xavier, Sophomore

29) Orlando Magic: Terrico White (G, Mississippi, Sophomore)

30) Washington Wizards (from Cle): Lance Stephenson (SG, Cincinnati, Freshman)

FIRST ROUND BUBBLE
Devin Ebanks (SF, West Virginia, Sophomore)
Armon Johnson (PG, Nevada, Junior)
Willie Warren (G, Oklahoma, Sophomore)
Quincy Pondexter (SF, Washington, Senior)
Gani Lawal (PF, Georgia Tech, Junior)
Sylven Landesberg (SG, Virginia, Sophomore)
Jerome Jordan (C, Tulsa, Senior)


----------



FINAL 2009 NBA MOCK DRAFT



1) Los Angeles Clippers: Blake Griffin, PF/C, 6-10, 250, Oklahoma, Sophomore, 22.7 ppg, 14.4 rpg, 2.3 apg, 1.2 bpg, 65.4% FG. Stands out as by far the most NBA-ready player in the 2009 NBA Draft. Not a guaranteed NBA star, but at worst should be an extremely solid rotation player and quickly have an NBA impact. Big-time rebounder, and an inside scorer. Must continue to develop a more reliable mid-range shot.

2) Memphis Grizzlies: Hasheem Thabeet, C, 7-3, 265, Connecticut, Junior, 13.6 ppg, 10.8 rpg, 0.5 apg, 4.2 bpg, 64.0% FG. A shot-blocking defender who adds size but not much offensive refinement. Limited basketball experience. Not a real impact player (yet?) but the only true center worthy of going higher than mid first round.

3) Oklahoma City: James Harden, SG, 6-5, 220, Arizona State, Sophomore, 20.1 ppg, 5.6 rpg, 4.2 apg, 1.7 spg, 48.9% FG, 35.6% 3FG. A bulldozer of a shooting guard who reminds some of Paul Pierce. A scorer, not a pure shooter.

4) Sacramento Kings: Ricky Rubio, PG, 6-4, 180, International. Flashy, young point guard with great passing skills who is still developing but age-wise has been dominant for years. Still improving his shot. Everyone like to compare him to Pistol Pete Maravich. We can go along with that.

5) Minnesota Timberwolves: Stephen Curry, G, 6-3, 185, Davidson, Junior, 28.6 ppg, 4.4 rpg, 5.6 apg, 45.4% FG, 38.7% 3FG. A scoring phenom who can shoot the lights out and create mountains of points. A scoring guard who isn't a pure point but can create and make things happen for others.

6) Minnesota Timberwolves: Tyreke Evans, SG, 6-6, 220, Memphis, Freshman, 17.1 ppg, 5.4 rpg, 3.9 apg, 2.1 spg, 45.5% FG, 27.4% 3FG. Combo guard best suited to play the two. Physically strong. Versatile scorer. Good draft workouts.

7) Golden State Warriors: Jordan Hill, PF, 6-10, 235, Arizona, Junior, 18.3 ppg, 11.0 rpg, 1.5 apg, 1.7 bpg, 53.7% FG. Athletic forward but not a great defender.

8) New York Knicks: Jonny Flynn, PG, 6-0, 185, Syracuse, Sophomore, 17.4 ppg, 2.7 rpg, 6.7 apg, 1.4 spg, 46.0% FG, 31.7% 3FG. A short but talented, very quick point guard and one of the most athletic players in the draft.

9) Toronto Raptors: Demar DeRozan, G/F, 6-7, 220, USC, Freshman, 13.9 ppg, 5.7 rpg, 1.5 apg, 0.9 spg, 52.3% FG, 16.7% 3FG. Super athlete who is still developing actual basketball skills.

10) Milwaukee Bucks: Brandon Jennings, PG, 6-1, 170, International. A flashy, highlight-reel of a point guard, very good on fast break and in open court.

11) New Jersey Nets: Terrence Williams, SF, 6-6, 220, Louisville, Senior, 12.5 ppg, 8.6 rpg, 5.0 apg, 2.3 spg, 43.1% FG, 38.5% 3FG. Williams defends just as well as he rebounds and passes. Can impact a team positively without putting up a lot of points.

12) Charlotte Bobcats: Gerald Henderson, SG, 6-4, 215, Duke, Junior, 16.5 ppg, 4.9 rpg, 2.5 apg, 1.2 spg, 45.0% FG, 33.6% 3FG. A versatile, strong, quick, multi-talented guard who is as good defensively as offensively, but must keep improving outside shot.

13) Indiana Pacers: DeJuan Blair, PF, 6-7, 265, Pittsburgh, Sophomore, 15.7 ppg, 12.3 rpg, 1.2 apg, 1.5 spg, 1.0 bpg, 59.3% FG. A rugged, bruising, short but long-armed power forward.

14) Phoenix Suns: Tyler Hansbrough, PF, 6-9, 250, North Carolina, Senior, 20.7 ppg, 8.1 rpg, 1.0 apg, 1.2 spg, 0.4 bpg, 51.4% FG, 39.1% 3FG. One of the best college basketball players in many years, Hansbrough is a winner and should help any NBA team's frontcourt. Not explosive athletically but extremely intense.

15) Detroit Pistons: James Johnson, F, 6-8, 240, Wake Forest, Sophomore, 15.0 ppg, 8.5 rpg, 2.0 apg, 1.4 spg, 1.5 bpg, 54.2% FG, 31.9% 3FG. A tweener who is probably best suited as an NBA small forward.

16) Chicago Bulls: B.J. Mullens, C, 7-0, 275, Ohio State, Freshman, 8.8 ppg, 4.7 rpg, 0.3 apg, 1.1 bpg, 63.8% FG. Insane athletic ability for a big guy but still very raw on both ends of the floor and as of now is best used as a backup, not a starter.

17) Philadelphia 76ers: Jrue Holiday, G, 6-3, 180, UCLA, Freshman, 8.5 ppg, 3.8 rpg, 3.7 apg, 1.6 spg, 45.0% FG, 30.7% 3FG. Didn't have a great freshman year in college, but is coming out because NBA scouts like his upside. A combo guard who still has a lot of improving to do.

18) Minnesota Timberwolves: Earl Clark, F, 6-9, 225, Louisville, Junior, 14.2 ppg, 8.7 rpg, 3.2 apg, 1.4 bpg, 45.7% FG, 32.6% 3FG. A versatile, passing, finesse, tweener, point-forward.

19) Atlanta Hawks: Ty Lawson, PG, 5-11, 195, North Carolina, Junior, 16.6 ppg, 3.0 rpg, 6.6 apg, 2.1 spg, 53.2% FG, 47.2% 3FG. Short but strong, smart point guard who at worst should be a very good backup, but unsure if he'll be worthy of starting on an NBA team, initially, at least.

20) Utah Jazz: Sam Young, SF, 6-6, 220, Pittsburgh, Senior, 19.2 ppg, 6.3 rpg, 1.1 apg, 1.0 spg, 50.2% FG, 37.2% 3FG. Unusual player that reminds some of Josh Howard in that he seems good at just about everything but not great at any one thing. But a real baller. He's already 24, though. So how big is his upside? Hustles hard.

21) New Orleans Hornets: Jeff Teague, PG, 6-2, 180, Wake Forest, Sophomore, 18.8 ppg, 3.3 rpg, 3.5 apg, 1.9 spg, 48.5% FG, 44.1% 3FG. Defenders find it extremely hard to stay in front of him, but still developing NBA-level skills. Must improve ball control. More of a combo guard than a pure point.

22) Dallas Mavericks: Austin Daye, F, 6-11, 205, Gonzaga, Sophomore, 12.7 ppg, 6.8 rpg, 1.1 apg, 2.1 bpg, 47.7% FG, 42.9% 3FG. Has to spend years adding muscle, but initially he'll be able to come off a bench and make open jumpshots.

23) Sacramento Kings: Eric Maynor, PG, 6-3, 175, VCU, Senior, 22.4 ppg, 3.6 rpg, 6.2 apg, 1.7 spg, 46.3% FG, 36.1% 3FG. An extremely experienced, smart point guard who knows the game but isn't especially blessed as an athlete.

24) Portland Trail Blazers: Marcus Thornton, SG, 6-4, 205, LSU, Senior, 21.1 ppg, 5.5 rpg, 2.1 apg, 1.6 spg, 47.2% FG, 38.8% 3FG.

25) Oklahoma City Thunder: Chase Budinger, SF, 6-7, 220, Arizona, Junior, 18.0 ppg, 6.2 rpg, 3.4 apg, 1.4 spg, 48.0% FG, 39.9% 3FG. Volleyball background helped the versatile, athletic, underrated Budinger develop into a player that should help most teams' rotations.

26) Chicago Bulls: Omri Casspi, F, 6-8, 220, Israel. Versatile forward who gets at the rim but needs to keep improving his shooting ability and must get stronger.

27) Memphis Grizzlies: Wayne Ellington, SG, 6-4, 200, North Carolina, Junior, 15.8 ppg, 4.9 rpg, 2.7 apg, 0.9 spg, 48.3% FG, 41.7% 3FG. Pretty good at most things but tough to say how strong an impact he'll have early on.

28) Minnesota Timberwolves: Derrick Brown, F, 6-8, 230, Xavier, Junior, 13.7 ppg, 6.1 rpg, 1.9 apg, 0.9 bpg, 50.4% FG, 43.3% 3FG

29) New York Knicks: Darren Collison, PG, 6-0, 160, UCLA, Senior, 14.4 ppg, 2.4 rpg, 4.7 apg, 1.6 spg, 50.9% FG, 39.4% 3FG

30) Cleveland Cavaliers: Patrick Mills, PG, 6-0, 180, Saint Mary's, Sophomore, 18.4 ppg, 2.4 rpg, 3.9 apg, 2.2 spg, 40.2% FG, 33.8% 3FG

----------




FINAL 2008 NBA MOCK DRAFT



FIRST ROUND MOCK DRAFT

1. Chicago: Derrick Rose (PG 6-4 195 Memphis)
Super athletic, strong, great point guard who can do it all, but must improve outside shot. Instant impact.

2. Miami: Michael Beasley (PF 6-9 230 Kansas State)
Super athletic versatile forward who can score in multiple ways and rebound like crazy. Instant impact.

3. Minnesota: O.J. Mayo (G 6-4 195 USC)
Tough combo guard who plays a confident game which makes him look like an instant impact player for parts of a game and a guy with flaws and a lot to learn in other stretches. Has shoot-first mentality.

4. Seattle: Brook Lopez (C 7-0 245 Stanford)
A smart, skilled, legit big man with nice legit scoring moves with strength. Takes up space nicely. Sonics also may want Jerryd Bayless. Trade with Clippers may occur, with those teams picking for each other.

5. Memphis: Kevin Love (PF/C 6-9 260 UCLA)
A multi-skilled strong, bruising power forward who can bang, score down low, and nail jumpers out to three-point range if his feet are set. Got into better shape since the season ended. Pretty regular athlete. Not as quick as the cat-like big men he'll sometimes have to face. May take Jerryd Bayless or Eric Gordon

6. New York: Danilo Gallinari (SF 6-9 210 Italy)
Very versatile small forward who can pretend to be a guard, pass, score, shoot, move without the ball, and do those good Euro-kind of things. But athletic ability is limited and that's his main issue right now. May take Russell Westbrook or another good guard if available. Will Knicks trade David Lee to Blazers?

7. LA Clippers: Russell Westbrook (PG 6-3 190 UCLA)
A combo guard who can probably be a legit NBA point guard. Pretty good at everything, but must prove he's developed and skilled enough to really help an NBA team. Can defend. Has impressed teams in workouts. NOTE: SONICS AND CLIPPPERS MAY MAKE TRADE HERE, PICKING FOR EACH OTHER

8. Milwaukee: Joe Alexander (F 6-8 230 West Virginia)
The highest-flying super-athlete in the Draft. Can leap like a lunatic, run, attack the rim, and dunk on multiple defenders without even trying.

9. Charlotte: Eric Gordon (SG 6-4 205 Indiana)
A short but thick, strong, aggressive shooting guard who can score like a master but is still improving other aspects of his game. May get Kevin Love if available

10. New Jersey: Anthony Randolph (F 6-11 215 LSU)
A lanky, offensively-versatile talent, big upside but hit or miss player, and we aren't sure exactly which forward spot he's going to wind up playing in a few years after he fills out a bit. Nets are making a trade, and this pick may not stay with them.

11. Indiana: Kosta Koufos (C 7-0 260 Ohio State)
A legit, big center who takes up space who is developing nicely.

12. Sacramento: Jerryd Bayless (PG 6-3 190 Arizona)
A big-time scorer, very quick, with explosive moves and a great jumper in the body of a point guard.

13. Portland: D.J. Augustin (PG 5-11 180 Texas)
A true point guard, passer, leader, but very undersized, who can also score quite easily.

14. Golden State: DeAndre Jordan (C 7-0 240 Texas A&M)
Very quick and athletic big guy who is extremely raw and has more developing to do than the majority of players on this first round list.

15. Phoenix (From Atl): Brandon Rush (SG 6-7 200 Kansas)
A shooting guard can can probably pretend to be a small forward for stretches. Smart, athletic, outside shooter.

16. Philadelphia: Marreese Speights (F/C 6-10 240 Florida)
A scoring and rebounding big man who is still developing on the defensive side of the floor.

17. Toronto: Donte Green (SF 6-8 215 Syracuse)
A shooter and scorer who loves shooting lots of outside shots. Still developing other aspects of his game.

18. Washington: Robin Lopez (C 7-0 255 Stanford)
An energetic, hustling big guy who can take up space and make some noise but isn't particularly skilled at much of anything.

19. Cleveland: Darrell Arthur (F 6-10 215 Kansas)
He can move, and score, handle the ball, but probaby destined to be a somewhat decent contributor off a bench.

20. Denver: Roy Hibbert (C 7-2 265 Georgetown)
A tall center. He's tall. Did we mention that he's tall. Hibbert has size, especially height. A smart, tall player.

21. New Jersey (from Dal): JaVale McGee (C 7-0 235 Nevada)
A tall dude who is still developing his basketball skills.

22. Orlando: Jason Thompson (F/C 6-11 250 Rider)

23. Utah: Alexis Ajinca (PF/C 7-1 240 France)
A Euro type center, meaning he can pass and understands basketball but needs to get stronger.

24. Seattle (from Pho): J.J. Hickson (PF 6-9 240 NC State)
A nice combo of strength, wingspan, quickness, and a lot of offensive moves.

25. Houston: Chris Douglas-Roberts (SG 6-7 200 Memphis)
Gets to the rim, scores, shoots and can defend. Some wonder if his upside is limited.

26. San Antonio: Nicolas Batum (SF 6-8 212 France)
A quick, leaping scorer with nice potential and very good defensive ability.

27. New Orleans: Mario Chalmers (PG 6-1 190 Kansas)
A defender, passer and shooter who can strengthen a team's bench.

28. Memphis (from LAL): Courtney Lee (G 6-5 200 Western Kentucky)
Would make a good backup.

29. Detroit: Nathan Jawai (C 6-10 270 Australia)
Athletic, quick guy with big wingspan who is still raw and learning to play basketball. He's like a more explosive Glen Davis, says an InsideHoops.com source in Australian basketball.

30. Boston: Omer Asik (F/C 6-11 230 Turkey)

----------




FINAL 2007 NBA MOCK DRAFT



The InsideHoops.com NBA Mock Draft is the consensus opinion of national NBA analyst and site editor Jeff Lenchiner plus several NBA team scouts and league sources.

The 2007 NBA Draft is deep, in that plenty of players who may go mid or mid/late first round may turn out just as good as players who get taken late or even mid lottery.

Also see the NBA Draft early entry list. And post your analysis on the InsideHoops NBA Draft message board.

1. Portland -- Greg Oden (Ohio State) 7-0, 245, C, Freshman

2. Seattle -- Kevin Durant (Texas) 6-9, 215, SF, Freshman

3. Atlanta -- Al Horford (Florida) 6-9, 240, PF, Junior
Rumor: Yi Jianlian could go here.

4. Memphis -- Mike Conley Jr. (Ohio State) 6-1, 180, PG, Freshman.
Rumor: Joakim Noah could go here.

5. Boston -- Yi Jianlian (China) 7-1, 235, C/PF.
Rumor: Jeff Green or Corey Brewer could go here.

6. Milwaukee -- Jeff Green (Georgetown) 6-9, 235, F, Junior.

7. Minnesota -- Spencer Hawes (Washington) 6-11, 235, PF, Freshman
Rumor: Mike Conley or Joakim Noah could go here.

8. Charlotte -- Corey Brewer (Florida) 6-8, 190, G, Junior

9. Chicago (from NY) -- Joakim Noah (Florida) 6-11, 230, F/C, Sophomore.

10. Sacramento -- Brandan Wright (North Carolina) 6-9, 200, F, Freshman

11. Atlanta (from Indiana) -- Acie Law (Texas A&M) 6-3, 183, PG, Senior

12. Philadelphia -- Al Thornton (Florida State) 6-7, 215, SF, Senior

13. New Orleans -- Nick Young (USC) 6-6, 200, SG, Junior

14. LA Clippers -- Javaris Crittenton (Georgia Tech) 6-5, 198, G, Freshman

15. Detroit (from Orlando) -- Rodney Stuckey (Eastern Washington) 6-5, 205, G, Sophomore

16. Washington -- Julian Wright (Kansas) 6-8, 225, SF, Sophomore

17. New Jersey -- Sean Williams (Boston College) 6-10, 235, PF/C, Junior

18. Golden State -- Jason Smith (Colorado State) 7-0, 240, F/C, Junior

19. LA Lakers -- Thaddeus Young (Georgia Tech) 6-8, 210, SF, Freshman

20. Miami -- Josh McRoberts (Duke) 6-10, 230, F, Sophomore

21. Philadelphia (from Denver) -- Morris Almond (Rice) 6-6, 210, SG, Senior

22. Charlotte (from Toronto via Cleveland) -- Marco Belinelli (Italy) 6-6, 200, SG

23. New York (from Chicago) -- Wilson Chandler (DePaul) 6-8, 230, Forward, Soph

24. Phoenix (from Cleveland via Boston) -- Tiago Splitter (Brazil) 7-0, 240, PF/C

25. Utah -- Rudy Fernandez (Spain) 6-6, 180, SG, Age 22

26. Houston -- Nick Fazekas (Nevada) 6-11, 230, PF, Senior

27. Detroit -- Glen Davis (LSU) 6-9, 285, PF, Junior
28. San Antonio -- Jared Dudley (Boston College) 6-7, 225, SF, Senior

29. Phoenix -- Daequan Cook (Ohio State) 6-5, 210, G, Freshman

30. Philadelphia (from Dallas via Denver/GS) -- Gabe Pruitt (USC) 6-4, 170, G, Junior


----------



FINAL 2006 NBA MOCK DRAFT



1. Toronto Andrea Bargnani (Italy, 7-0, 225, PF, 20)
2. Chicago (via New York) Tyrus Thomas (LSU, 6-9, 229, PF, Fr.)
3. Charlotte Adam Morrison (Gonzaga, 6-8, 205, SF, Jr.)
4. Portland LaMarcus Aldridge (Texas, 6-10, 240, PF, So.)
5. Atlanta Hawks Shelden Williams (Duke, 6-9, 250, PF, Sr.)
6. Minnesota Rudy Gay (UConn, 6-9, 222, SF, So.)
7. Boston Celtics Brandon Roy (Washington, 6-5, 195, SG, Sr.)
8. Houston Rockets Marcus Williams (UConn, 6-3, 205, PG, Jr.)
9. Golden State Warriors Randy Foye (Villanova, 6-4, 205, SG, Sr.)
10. Seattle SuperSonics Patrick O'Bryant (Bradley, 7-0, 260, C)
11. Orlando Magic JJ Redick (Duke, 6-4, 190, SG, Sr.)
12. NO/OK Hornets Cedric Simmons (NC State, 6-9, 225, PF, So.)
13. Philadelphia 76ers Ronnie Brewer (Arkansas, 6-7, 220, G/F, Jr.)
14. Utah Jazz Rodney Carney (Memphis, 6-7, 205, SF, Sr.)
15. Hornets (via Bucks) Hilton Armstrong (UConn, 6-11, 245, PF/C, Sr.)
16. Chicago Bulls Thabo Sefolosha (Switzerland, 6-7, 210, SF)
17. Indiana Pacers Jordan Farmar (UCLA, 6-2, 180, PG, So.)
18. Washington Wizards Saer Sene (Senegal, 7-0, 230, PF/C)
19. Sacramento Kings Alexander Johnson (Florida State, 6-10, 230, Jr.)
20. Knicks (via Nuggets) Shawne Williams (Memphis, 6-9, 225, SF, Fr.)
21. Suns (via Lakers) Shannon Brown (Michigan State, 6-3, 190, G, Jr.)
22. Nets (via Clippers) Quincy Douby (Rutgers, 6-3, 175, G, Jr.)
23. New Jersey Nets Oleksiy Pecherov (Ukraine, 6-11, 220, PF)
24. Memphis Grizzlies Mardy Collins (Temple, 6-6, 205, PG, Sr.)
25. Cleveland Cavaliers Sergio Rodriguez (Spain, 6-3, 185, G)
26. L.A. Lakers (via Heat) James White (Cincinnati, 6-7, 200, G)
27. Phoenix Suns Rajon Rondo (Kentucky, 6-1, 175, PG, So.)
28. Dallas Mavericks Maurice Ager (Michigan State, 6-5, 180, SG, Sr.)
29. Knicks (via Spurs) Marcus Vinicius (Brazil, 6-10, 230, SF, Age 22)
30. Blazers (via Pistons) Damir Markota (Croatia, 6-11, 240, F)